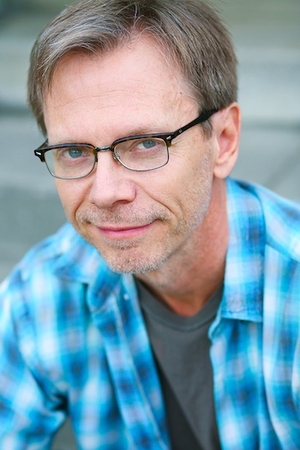 Sometimes my students ask me for advice about talent managers. I'm never sure what to say since it's a little like telling somebody who they should marry. In preparation for this column, I spoke to a few established talent managers (including my own) and everybody agreed that there are at least a few things every actor should understand (and think over) before working with a manager.
1. What's the difference between an agent and a manager? Agents are legally bound to seek, submit, and negotiate for work only. They have larger client lists and act somewhat like brokers. Managers generally rep a smaller group of actors and have far more leeway to oversee and coordinate all aspects of a performer's career. A good manager will be focused not only on getting work for their clients but also on trying to elevating the actor's career. They can also help a performer see the big picture. In the words of my manager, Judy Orbach, "If you're an actor who wants to be considered for recurring or series regular roles, your manager should always be looking for ways for you to be seen in that light. Sometimes I'll spot a role for one of my actors that may only be a few lines, but it's a great scene with one of the stars of the show—in which case I would advise my client to go in on it rather than pass. A manager can help you build your resume by finding roles that are diamonds in the rough. Agents have larger rosters and less time to dedicate to developing your career."
2. How do you find a manager? Most managers agree that the best way is through a personal recommendation from an agent, a casting director, a producer, or via another (non-conflicting) client. Once in a while, a cold mailing will work, but they are expensive and not as likely to pan out.
3. How can a manager specifically help you? A good manager will nudge your agents, help you bust down doors, and establish a clear identity for you among the casting community. A manager can help you focus on your goals and put them into motion. Talent manager, Neil Hassman adds "Managers rarely have competing category clients so the biggest benefit of management is knowing they're repping only you in your category. In addition, most managers are career architects and will guide you step by step in getting exposure, training, publicity, pictures, an effective reel, etc."
4. How can you tell if a manager is right for you? Check out their client list on IMDb. Who do they rep? Do all of their clients look EXACTLY like you? If so, you might want to keep looking. Pretty much everybody agrees that you have to go with your gut reaction. Do you get along? Do you have similar ideas about what path to take? Like any other relationship, it has to feel right. If you're new, don't discount somebody who's just starting as a manager. They are building their company and will definitely work hard for you.
5. What are the warning signs that your manager is not working out? No manager should ever ask for money up front for any reason. If they do, run. Agents and managers should only make money via commissions based on your earnings. If you find someone you like, but you're not getting auditions after a few months, talk to them. See if there's something more you could be doing. It's a partnership.
6. What's the best and most effective way(s) to work with a manager? Trust and patience are key. Even if you haven't heard from your manager in a week or two, that doesn't mean they are not doing their job. Adds Orbach, "Remember, if we're on the phone with you, we're not on the phone with casting!" Collaboration is key according to Hassman. "A smart actor is proactive," he says. "They're in class. They're updating their photos and reels. They're doing casting workshops and networking. A client who is out there honing their skills and keeping up their contacts is a manager's dream." Hassman sums up the best possible way to work with a manager: "3 Rules: 1. Participate. 2. Participate. 3. Yes, participate."
In the last year, David Dean Bottrell has guest starred on "Mad Men," "Save Me," "Justified," "NCIS," "True Blood" and has appeared in two TV movies for Lifetime and the Hallmark channel. He is probably best known for playing the creepy "Lincoln Meyer" on "Boston Legal." He teaches two popular acting classes in Los Angeles. Info: DavidDeanBottrell@gmail.com