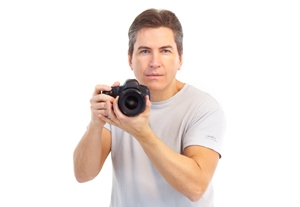 - Pick up a copy of Call Sheet, published by Back Stage, or check
Call Sheet Online
to see what agencies are looking for and what kind of performers they represent.
- Get a plain, professional 11-by-14-inch envelope.
- Address the envelope to the specific department you are submitting to.
- Include one headshot taken by a professional photographer that shows you as your type. Attach your resume, trimmed to 8-by-10 inches, to the back.
- Write a short cover letter. Explain what kind of representation you are looking for, whether you were referred by any industry people, and anything about your experience that's not on your resume.
- Find out if the office accepts unsolicited demo reels. Most will not. If you have one, mention it in the cover letter or on your resume. If you have posted it online, include the Web address.
- Seal the envelope lightly.
- Wait three weeks to a month before following up. Send a postcard if you have any news to report, or submit again, but do not call the office to see if your submission has been received.