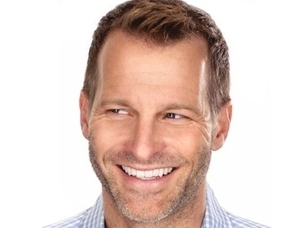 Anthony Meindl
Anthony Meindl is an award-winning writer, director, producer, and artistic director of Anthony Meindl's Actor Workshop (AMAW) with studios in Los Angeles, New York, London, Sydney, and Vancouver, and was honored by Backstage four years in a row and named the best acting studio in Los Angeles (best scene study and best cold read). Students include Shailene Woodley ("Divergent"), Ian Harding ("Pretty Little Liars"), Alex Daddario ("True Detective"), and many others.
Meindl's first feature film, "Birds of a Feather," won the Spirit of the Festival Award at the 2012 Honolulu Rainbow Film Festival, and he won best director at the Downtown Film Festival Los Angeles. The film will be released on iTunes, Vudu, Xbox, and Playstation on March 24.
Meindl is a regular contributor to The Daily Love, Backstage, and various spirituality podcasts. He has been featured in ABC News, Daily Variety, BBC News, LA Weekly, The Hollywood Reporter, and CW KTLA. Meindl has also been a guest speaker at the GATE 2013 Story Conference, founded by Jim Carrey and Eckhart Tolle, and David Lynch's Masters in Film Program (Maharishi University of Management).
Meindl is also the author of the best-selling creativity book "At Left Brain Turn Right," which helps artists of all kinds unleash their creative genius within, and the follow-up, "Alphabet Soup for Grown Ups."
For more information, visit Meindl's website and Facebook page, and check out his free smartphone app on iTunes via the links below.