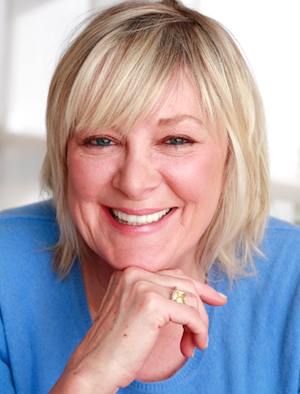 Gwyn Gilliss
Having been selected by over 100 East and West Coast agents, personal managers and casting directors as the "Foremost Marketing Coach for Actors," Gwyn also has had a successful acting career working in all medias.
She studied theater at Carnegie Mellon, and was a Daytime Emmy Award nominated soap opera actor with over a dozen contract and recurring roles on shows such as "All My Children," "Guiding Light," "As the World Turns," "One Life to Live," and "Another World."
Appearing on several Primetime pilots/TV series, her favorite roles include: Tony Roberts' wife on "The Lucie Arnaz Show" (CBS) and "Woman of Valor" (NBC).
Performing on and off Broadway, Gwyn also worked extensively in classical repertory theater productions across the country—from Shakespeare and Moliere to Tennessee Williams, Noel Coward, and Arthur Miller. On Broadway she was in "The Man Who Came to Dinner" at the Circle in the Square and co-starred opposite Tammy Grimes and Ian Richardson in Joshua Logan's last play, "Trick." Gwyn was in demand as a corporate spokeswoman for network commercials and voiceovers from Mercedes to L'Oreal.

As a writer-director-producer, Gwyn founded Laight Street Films, creating comedy pilot "Bloggers" and her film "Fairytale," which was recently shot in Paris and the south of France with an international cast and crew. She is currently developing film and TV projects in diverse genres—a romantic comedy, action-thriller, fantasy sci-fi and a "boomedy" (sitcom) for the over-50 market.
As a marketing expert/mentor with clients on both coasts and internationally working in all medias she is the premier role model with winning strategies and first-hand knowledge of the TV, film and theater industries, which she willing shares to help new actors succeed.
For more information about her one-on-one coaching programs, visit Gilliss' websites via the links below.