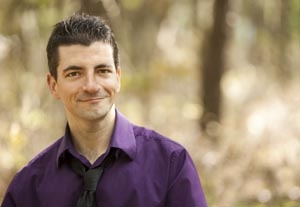 Recently, I was getting new headshots done. At the apartment where I met my photographer, there was a houseguest who asked me if I was an aspiring actor. I told him I was not aspiring, but rather that I am an actor. The houseguest, who was 65, retired from finance, and British, asked, "Well do you make at least half of your income from acting?"
I responded, "Last year at this time I was making all of it from acting, but right now, this month, this year, I'm making about a quarter of it from acting."
He said, "Well, then you're aspiring" and went into some rant about his business. A few years ago I would have agreed with him, nodded my head yes, and then tried to pass him a flier for my latest show, but nowadays I'm smarter, wiser, and prouder. The British gentleman wasn't trying to make me feel small or bring me down. Like many other people, he seemed to be someone who sees bottom lines. Many in certain professions -- most of our parents and relatives -- don't get our struggle. They can't comprehend "survival" jobs, working for free, or the difference between a principal role and background.
It's not because they are trying to act superior; they just cannot actually understand it. I had the pleasure of hearing
Matthew Lillard
("Scream," "The Descendants") speak many years ago when I was in theater school (he was an alumnus). One of the things he said that stuck with me was -- and I paraphrase -- "Don't be afraid to call yourself an artist." He said that it may seem cheesy; it may feel weird even. After all, when I hear the word "artist," I think I need a beret, a paintbrush, and an awesome mustache, three things I could never really pull off (or put on).
But the point was made, and today, even if I am not always a full-time working actor, I'm confident in my abilities and my artistry. Enough people will tell me -- and not necessarily maliciously -- that I'm not good enough or that I'm living in a fantasy world with this acting thing. The world will try to bring me down and convince me I'm wasting my life, if I let it. Therein lies the rub. I make art. I write comedy. I act. I give people something to laugh, smile, or cry at/with/for. I am an artist. I am a comedian. I am an actor. I bet you are too. Follow me @timintravia.