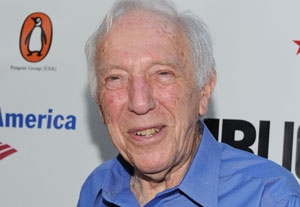 Bernard Gersten, executive producer of Lincoln Center Theater, will step down next June after 28 years at the helm.
Gersten, who has served as executive producer since the theater's inception in 1985, is credited with reshaping LCT's programming that nurtured new writers, visionary directors, and a host of re-conceived plays and musicals, many of which went on to win Tony Awards. He has shepherded close to 150 productions in Lincoln Center's three houses: the Vivian Beaumont, the Mitzi E. Newhouse, and the recently opened Claire Tow Theater.
Until 1991, Gersten worked with artistic director Gregory Mosher, at which time he was joined by current artistic director André Bishop.
According to a press release, Bishop will stay on as artistic director, but Gersten will not be replaced.
"We've had a terrific run for 27 years at Lincoln Center Theater and with a devoted board and a crackerjack staff, the theater can look forward to the next 27," Gersten said in the release.
Prior to his tenure at LCT, Gersten helped shape the Public Theater alongside Joseph Papp from 1954–1978.