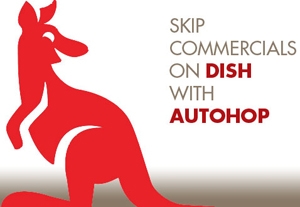 It might not be the best legal argument, but Dish Network chairman Charlie Ergen has put forward another rationale for his company's ad-skipping technology--kids won't see commercials for booze or junk food.
Dish's "
AutoHop
" feature allows viewers to skip over a recorded program's advertising flights. It's the subject of a legal challenge from FOX, NBC, CBS, and ABC, which claim it violates copyright law and their contracts with Dish. Moreover, the networks argue, without viewers seeing commercials they can't generate revenue to produce content.
Testifying before Congress on Wednesday, Ergen said the "AutoHop" feature was nothing revolutionary.
"Dish has done nothing more than improve upon existing, legally-accepted, and widely available technologies that give consumers the ability to record their television shows for playback at a more convenient time, when they are able to fast-forward through or skip over commercials," he said in his testimony to a House Energy and Commerce subcommittee.
He added: "This means that allowing your kids to watch TV doesn't have to mean they have no choice but to see commercials for junk food and alcohol."
Viewers must wait until the morning after a show airs before they can use the ad-skipping feature on the recorded program.
Speaking for the
National Association of Broadcasters
, Hearst Television CEO David Barrett said that pay–TV services like Dish are asking for legal reforms that would allow them to rebroadcast content to their subscribers without the broadcasters' consent.  
"They would turn back the clock to days when broadcasters were essentially forced to subsidize their pay TV competitors," Barrett said.
Dish is asking for the Federal Communications Commission's permission to build a wireless network. A ruling is expected by the end of the summer.
Also testifying at the hearing was Michael O'Leary, a vice president of the Motion Picture Association of America. He said the industry group is supportive of new delivery systems—albeit as long as the creators get compensated for the content. 
"We will always have an incentive to seek out new ways for our content to be distributed, but we must be allowed to be compensated for it and we must be allowed to make decisions about the proper context for its distribution," O'Leary said.
David Hyman, Netflix's general counsel, also testified at the hearing on "the future of video."