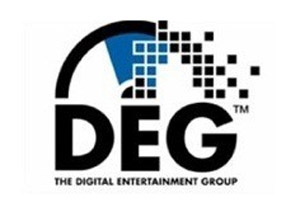 The Digital Entertainment Group recently unveiled its new top leadership, which will lead the industry trade group through the upcoming fiscal year.
Following its annual meeting in mid July, the group's voting member companies elected Bill Sondheim of Gaiam Vivendi Entertainment, John Taylor of LG Electronics USA, Mike Lucas of Sony Electronics, and Michael Paull of Sony Music Entertainment to serve on its board for the 2012–13 fiscal year.
Moreover, the Los Angeles–based nonprofit, which advocates for the home entertainment industry, announced Steve Beeks of Lionsgate will serve as the chief financial officer for its five-person Steering Committee.
The other members elected to two-year terms include President Ron Sanders, of Warner Home Video, Vice Presidents David Bishop, of Sony Pictures Home Entertainment, and Craig Kornblau of Universal Studios Home Entertainment, and Secretary Mike Dunn of Twentieth Century Fox Home Entertainment.
 "We are enthusiastic about the DEG's 16th year with the new Steering Committee and Board of Directors behind us," Amy Jo Smith, the group's executive director, said in a statement.