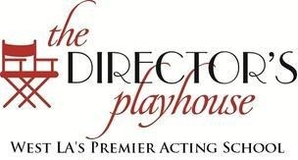 The Director's Playhouse, which bills itself as "West L.A.'s premiere acting school," will be closing its doors in the coming weeks, Backstage has learned.
The school, which also offered screenwriting and voiceover classes, had specialized in helping performers create reels. But it will cease operating at its location on West Olympic Boulevard Dec. 18, Martin Donovan, an instructor at DP, told Backstage. "It's really an expensive location," he said.
Some actors who attend the school said they're worried they won't receive refunds for classes they've already paid for. But Donovan said, "The students will be looked after."
"There's no bankruptcy," he added.
Megan Woodard, who runs the school with her husband Tom, also denied the school was going under. "Amazing how the rumor mill gets going," she said in an email. Woodard did not respond to follow-up questions about whether the school would reopen in a new location.
Meanwhile, Donovan said he plans to continue to work with the actors who've studied with him at DP. "I plan on taking the actors to Glendale," he said.
DP's website continues to list its class offerings and doesn't mention the pending closure. A search of real estate listing Wednesday found that the space DP occupies is not yet on the market.