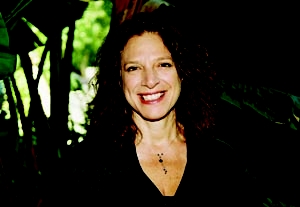 April Webster, the former casting director for such series as "Lost" and "Alias" and whose office currently casts television hits "Fringe" and "Criminal Minds" and the new "Alcatraz," wins this year's Readers' Choice Award in the television category. She is also a runner-up in the film category, after recently casting "Super 8" and "Mission: Impossible—Ghost Protocol."
Webster began her career working in a multitude of aspects of New York theater: She served as stage manager, performer, mask maker, carpenter, prop/wardrobe master, and house manager. She even directed plays on both coasts. Best of all, for actors, she then found her niche as a casting director. Readers say her love for casting is obvious.
"Always a warm welcome. Great to read opposite, good adjustments," actor Gideon Emery offers by way of praise for Webster. "So much fun to read with," says Joel Lambert. Adds Dawn Davis, "She does some of the best work in town and seems to really love actors and the craft of acting."

April Webster, 4585 Electronics Place, Los Angeles, CA 90039

Webster was the Readers' Choice winner for this category in 2008.
Runners-Up:
- Junie Lowry-Johnson, 1041 N. Formosa Ave.,
- Formosa Bldg., Room 94, Los Angeles, CA 90046
- Scott David, 4585 Electronics Place, Los Angeles, CA 90039
- Allison Jones (see winner, film CD)