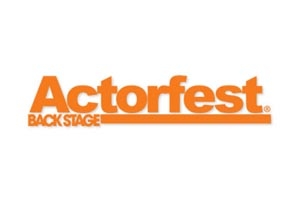 Nickelodeon Casting is seeking talent ages 13 to 17 years only, preferably within four (4) hours of New York City. Boys & Girls, all types & ethnicities. All talent must play middle school through high-school age only.  We are seeking comedic and out-going actors.
A guardian MUST register for your audition time and be present at the audition and event. No talent will be seen without a guardian present. Do not register if you are not available to attend. Time frames are limited.
General admission to Actorfest is free. There is no fee to audition for Nickelodeon, but you MUST have a pre-registered and confirmed time frame. To register and receive a confirmed time frame, go to
actorfestnyc2011.eventbrite.com
and choose an available free Nickelodeon Audition time frame during the registration process. Space is limited, so early registration is strongly recommended. Full audition details are at
www.actorfestny.com
.
To help kickstart your career, Actorfest offers more than two dozen exclusive Workshops; Casting Calls; Meet & Drops with Top Casting Directors; a Networking Café; and an enormous Exhibit Hall, at which you can meet with acting teachers, coaches, schools, headshot photographers, and many more vendors who will help you succeed in your care
Actorfest NY will be
Sunday, October 23, 2011
at the Metropolitan Pavilion, 125 W. 18th Street (between 6th and 7th Avenue), New York, NY 10011. To register for Actorfest NY, please visit
actorfestnyc2011.eventbrite.com
.  For more information, visit
www.ActorfestNY.com
.
Actorfest LA, which is brought to you by Back Stage, the Actor's Resource, will take place on
Saturday, November 5th
at the California Market Center in downtown Los Angeles.To register for Actorfest LA, please visit
actorfestla2011.eventbrite.com
.  For more information, visit
www.ActorfestLA.com
.