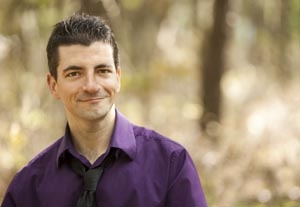 As much as I'd like to take this opportunity to just plug my solo show "From Busk Till Dawn: The Life of an NYC Street Performer" (frombusktilldawn.com), going up as part of FringeNYC in August, I'd rather delve a little deeper. I was recently cleaning up my computer, getting rid of old files, and I came across every draft of the show I wrote over the last six years. I've been working on this show for that long, and only now is it really coming to fruition. Lesson learned: Some things take a lot more time and patience than you think.
Looking more closely at the drafts, I realize how different and awful some of them were from what you will see. Some involved the kinds of things I despise about solo shows, some of the jokes were not jokes at all, and some plot lines were shallower than a kiddie pool.
At the time I wrote those drafts, I probably thought they were great. That makes me smile because the innocence and passion I poured in was so sincere. But it is also a hindrance to my writing sometimes. I often look at new writing endeavors and ask myself, "What's the point of starting this if it's going to be five years before it's any good?" In 10 years I might look back at this version of "From Busk" and think the same thing I now think about the version from five years ago.
I can tell you this: The first two years I did standup comedy, I thought I was the next George Carlin. I recently found some of my old material and listened to the tapes. Needless to say, it was not good. I can't believe how much I've grown, how much funnier I've gotten, and how my views of the world and my sense of humor have changed. But the truth is, I wouldn't be where I am without those previous drafts, awful scripts, and horrible sets. It's like jogging: The first time you go, running a quarter mile is the hardest thing ever, but pretty soon, you're on to 2 miles, then 5Ks, then half marathons.
So instead of regretting those years that my writing or performing was awful, I appreciate them, respect them, and realize I wouldn't be where I am now without them. Someone once said to me, "Don't be afraid to stink; give yourself license to do so." I certainly did then. I don't think I do anymore, so come on out to the show and let me know if I'm right. And don't you worry about stinking either, unless you're on the subway next to me. Follow me @timintravia.