The Team
Peter Rappaport - Chief Executive Officer
Peter Rappaport is CEO at Backstage, where he is responsible for the company's long-term strategy and corporate development.
Prior to joining Backstage, Peter began his career as a buy side equity analyst focusing on small undervalued public companies before transitioning to Technology & Media investment banking.
Peter is also an active angel investor focusing on online marketplaces, eCommerce platforms and B2B mobile services. He operated and sold his first business while still an undergrad, and has served as a director of both public and private companies.
Peter received a Bachelors degree in Arts and Sciences from Washington University in St. Louis. He is a Mets fan.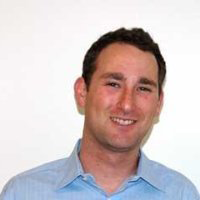 Joshua Ellstein - President & Chief Operating Officer
As Chief Operating Officer, Joshua Ellstein is responsible for strategy and operations at Backstage. Josh managed the separation of Backstage infrastructure from Prometheus Global Media, including designing and implementing an innovative operational platform for the company. He was part of the management team that acquired Backstage in 2011.
Mr. Ellstein brings to Backstage an expertise in payments, loyalty-platforms, online marketing, and analytics. Before joining the company, he worked as a strategy consultant at The Boston Consulting Group since 2006. He began his consulting career at boutique consulting firm ChapterHouse, which was later acquired by Oliver Wyman.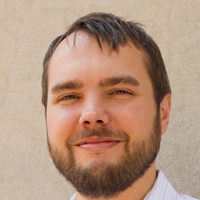 Jim Jazwiecki - Chief Technology Officer
Jim Jazwiecki joined Backstage as the Chief Technology Officer in January 2012, and during his tenure, he has spearheaded all digital development for the complete rebranding and relaunch of Backstage.com in both editorial and casting capacities. He brings an expertise in online project management, web development, and the entertainment industry with him to Backstage.
Before joining Backstage, Mr. Jazwiecki worked in different technical capacities at Artist Arena, Stereogum, and VH1. While at Stereogum and VH1, both organizations won Webby awards.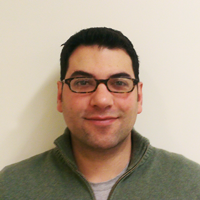 Michael Felman - Chief Financial Officer
Michael Felman joined Backstage as Chief Financial Officer in November 2012, bringing with him 10 years of experience in investment banking where he advised companies and financial sponsors on M&A, financing, and strategic transactions. Mr. Felman has advised on over $10 billion of transactions during his career and has worked with companies such as Time Warner Cable, Comcast, Blackstone and ABRY Partners, as well as numerous other media and Internet companies and their investors. Most recently, he led the Media & Internet Investment Banking practice at Cantor Fitzgerald & Co.
As CFO, Mr. Felman is responsible for overseeing all finance and accounting functions, as well as corporate development and investor relations.
Originally from Cleveland, Ohio, Mr. Felman graduated from the University of Maryland with a Bachelor of Science in Finance.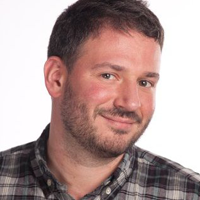 David Grossman - Vice President, Director of Digital
David Grossman joined Backstage in August 2012 as the Vice President, Director of Digital. Grossman oversees Backstage's digital products and strategy, managing product development, partnerships, editorial, marketing, and sales. David worked previously as Director, Business Development at Inc. and Fast Company.
Mr. Grossman is originally from Chappaqua, New York, and graduated from the University of Delaware. He currently resides in Brooklyn.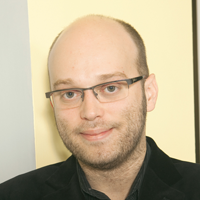 Luke Crowe - Vice President & National Casting Editor
Luke Crowe started at Backstage in a part-time editing position in 2000, and has grown to his current role as Vice President and National Casting Editor. In this position, Mr. Crowe manages editors across Backstage's New York and Los Angeles offices, as well as a team of regional reporters. His team assists with the casting of over 30,000 projects a year by helping casting directors, producers, and directors release their notices through Backstage's print and online distribution platforms to an audience of more one million performing artists.
During his tenure at the company, Mr. Crowe has contributed to numerous FOLIO and American Business Media award wins; guided the business through acquisitions by companies such as VNU Business Media, Nielsen, and Prometheus Global Media; merged Backstage's regional newspapers into a unified national publication with an international online presence; and launched Backstage's first online casting workflow system in 2005 and a groundbreaking new digital casting platform in 2013.
Mr. Crowe is originally from Florida, where he received a Bachelor of Fine Arts from Florida State University's School of Motion Pictures, Television, and Recording Arts. Luke has worked in a variety of capacities on film and video productions, and he has also worked as a freelance writer, researcher, and digital strategy consultant.