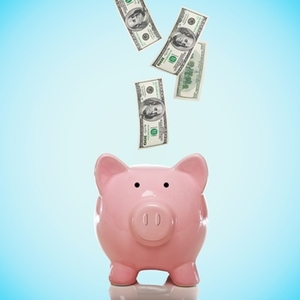 There are a ton of things you'll need to invest in to become a professional actor—training, headshots, dance shoes, to name a few. While most of the classes and services out there are legitimate and often excellent, a few things should raise a red flag.

Auditions
With the exception of StrawHat and the other mass regional stock calls, there is no fee to audition. Yes, if you're a union member, some of your dues will go to making sure there are required calls for you to attend, but if anyone asks you for payment before going in the room, run.

Agents and managers
Agents and managers should never ask for money up-front. They get paid a percentage of your earnings only after you've signed and booked with them. For a list of reputable agencies and management companies check Call Sheet.

Performances
I've seen postings for shows that require cast members to pay a membership fee. While I'm sure those fees are there to cover the costs of mounting the production, they are also an indicator that it's a nonprofessional, community theater. To be fair, in professional theater there are times you will work for nothing or next to nothing to build your résumé and develop relationships via workshops, readings, and the like, but you should never have to shell out to be in a show.

Stefanie O'Connell is a professional Equity actor and author of the personal finance and lifestyle blog thebrokeandbeautifullife.com.