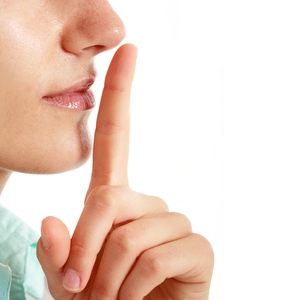 Picture this: You're seeing a successful if not perfect production directed by an esteemed director at one of the most prestigious theaters in the country. As the house lights come up for intermission, some guy—an annoying "I'm learning so much right now that I think I know everything" college-student type—begins to loudly tell his companions that the show isn't working for him. "It's cheesy and obvious," he barks, implying—naturally—that he could do better. You're sitting a good 15 feet away from him, so while you and pretty much everyone else (including the stagehands) can hear every word he says, you can't discreetly slap him upside the head.
This learned young scholar of the arts might benefit from a little etiquette lesson in the "six-block rule." In short, the rule dictates that you refrain from saying anything negative about a production until you are at least six blocks away from the theater. This prevents all kinds of awkward mishaps and possible offense. You don't know who's sitting next to you in a theater (the director's wife?), standing near you in the lobby (the offending actor's dad?), or even ordering a drink alongside you in the bar across the street (the producer?). You don't know whether the stranger across the aisle is enjoying the show—uninterested in your brilliant point of view.
Hold your negative comments until you are at least six blocks away from the theater (or gallery, or concert hall, or catwalk). That can be hard, especially when you see a real bomb, but, really, your slams may not be as funny or necessary as you might imagine.
Jackie Apodaca
is an associate professor and the head of performance at Southern Oregon University.