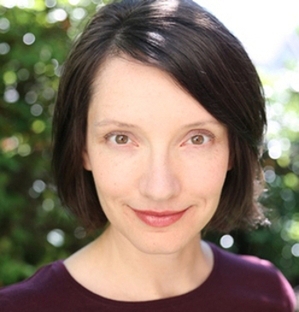 Watching people run, shove, trample even, for the right to purchase moderately discounted goods is appalling, to be sure, but it's also educational for actors, the replicators of human folly. In all the videos that surfaced recently of Black Friday madness, we're watching people caught up in what Michael Shurtleff calls "Importance." Adding importance to a scene drives it beyond everyday, pedestrian behavior into a show-worthy scenario.
In his well-loved book, "Audition," Shurtleff explains "Importance" this way: "You've watched people run for a subway: when they miss it and the door closes in their faces, they throw a fit, screaming and cursing and stomping their feet. The fact that there's another subway coming along in seven minutes doesn't dampen their conduct. Right now, at this moment, catching that subway is the most important thing in the world. Will you do less than that for a scene in a play?"
The people slugging each other over bargains are caught up in that too. The pursuit, the chase, the grab—the significance of winning the coveted item far outstrips its logical value. The act of "getting it" has taken on a life of its own.
As an actor, you can learn from this terrible behavior, despite its apparent lack of sense. "Important does not necessarily mean significant to others. It means emotionally important to you at this moment," Shurtleff explains. "We make trivial things important to us at the moment, even if a day later we will have forgotten them…. Don't choose less than the anguish of utter indignation when you miss a subway."
Jackie Apodaca is an associate professor and the head of performance at Southern Oregon University.