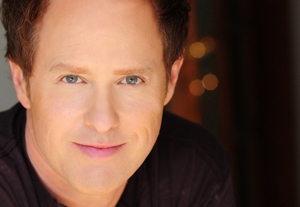 Here's what I know and what I'm clear about, after 40 years as an actor: It's about the work. Period. The work. A pure, honest expression of one's humanity, without specific strategies or techniques to "show us," or manipulate, manufacture, or indicate, what it's like to be a person in the world.
When that occurs, it reaches over the footlights like a laser into the hearts of those watching and is a tangible, tactile, quantifiable, and undeniable element. It's you unadorned, naked, and true.
Insecurity, jitters, and doubts will take us somewhere else every single time. Confusion, money stress, negative feedback, bad reviews, colds, relationship issues, family matters, and agent woes have all affected me and my ability to stand strong against the headwind. I have been to bat more times than I care to count, swung, and missed terribly.
Looking back, those misses weren't indicative of my talent, skill, ability, or potential but were steps toward deeper understanding (when I really care to look at it) as to where I get thrown, what my triggers are, and what I need to do to fortify and prepare so that I may step into battle.
It is, by and large, a solitary journey, stepping into a room to audition for a role (or to do the part once it has been handed to you). But each time it is, without a doubt, an opportunity to get a little more information about how to do it better, how to stand stronger, taller, go deeper -- even if you may end up falling on your ass.
Therefore, having a place to explore your work is wildly important -- a place where each of us can bring something honest (maybe not fully formed) and express it out loud among our peers. It is, in effect, a place where you get to have a firsthand experience of yourself in an atmosphere committed to that expression, without fearing judgment or that there might be a right and wrong way to do it. In a word, there is your way. And once you have a place where you can "fail" and a community that can challenge you to be your best, you can more clearly define where you are working from strength and where you are not.
That is what I now know to be true. The only thing that matters, the only thing that's tangible in a long career of ups and downs, is this: Our humanity, warts and all, revealed in the light of day for all to see. But standing for it. Because it truly matters.
Award-winning actor Raphael Sbarge teaches Master Class at the Actors Lab. He can be seen on ABC's "Once Upon a Time" as psychologist Archie Hopper, Jiminy Cricket's human form. www.actorslabmasterclass.com