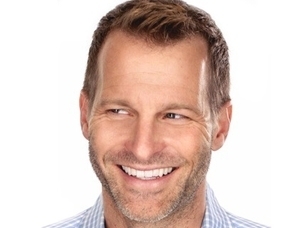 I've been known to say from time to time that "Things always work out."
A good friend asked me the other day, "Do you mean that as in life—like life in general will work out? Or do you mean 'Things always work out' in the entertainment business?"
I thought for a second, and then realized, well, yes, first in life, things always work out in the end. If things haven't worked out yet, you're just not at the end.
But "working out" doesn't mean without challenges, nor does it mean getting everything you've always wanted—or that life won't hand you a number of obstacles you have to overcome.
And that's a metaphor for the business as well. Your career is never going to look like you thought it would. Ever. Your way into acting, the path it takes you on, and all you can learn from it is going to be much more expansive—if you let it be—than you could've ever imagined when starting out.
I think the tricky thing about things working out in "the business" is that it requires you to say a hearty "yes" to a life in the arts while at the same time giving up all expectations moment-to-moment of what you feel it "should" be.
But in order for things to work out you have to take the leap into the unknown to begin with. If you're brave enough to go where your heart leads you and embrace the truth that your trajectory is going to be littered with failures and rejections, victories and "almost's" and that it's often going to make you question whether it's all worth it, you will also find a quiet satisfaction in knowing that you are truly doing what you need to be doing with your life—at this time.
And by going all-in and taking the risk, "the universe will open doors where there were only walls," as Joseph Campbell says. In being open on your journey, you may discover you have so many other passions and talents involved in creating that are tiny tributaries all connected to your original desire to act.
There would be zero access to these worlds if you didn't say yes to your original desire.
So having faith that things will work out when you follow your bliss isn't unrealistically optimistic; it's truth, but it also requires sensitivity to how other possibilities and insights can come out of our initial desire to act.
So being open and making a commitment to a career as an actor can show you so much about your life.
It's not a call into acting. It's a call into life, and a call to be more human. It's not a profession, but rather a way of being. It's not about a job, but rather about expressing oneself. And It's not about character; it's about you.
It's not about having it all together and being perfect and not failing, but rather about sharing your fallibility and vulnerability, and courage and fears.
When you do, you give other people the permission to do the same.
That's why acting is important: art, beauty, revelation, spirit, creativity, enlightenment, redemption, forgiveness. inspiration, compassion, and love.
It's all in there. Acting gives you that, and that alone assures you that it will all work out.
Anthony Meindl is an award-winning writer, director, producer, and artistic director of Anthony Meindl's Actor Workshop (AMAW) with studios in Los Angeles, New York, London, and Vancouver. It was honored by Backstage three years in a row and named the Best Acting Studio in Los Angeles (Best Scene Study and Best Cold Read).
Meindl's first feature film, "Birds of a Feather," won the Spirit of the Festival Award at the 2012 Honolulu Rainbow Film Festival, and he won Best Director at the Downtown Film Festival Los Angeles. It releases on iTunes and DVD in March of 2014. He is a regular contributor to The Daily Love, Backstage, and various spirituality podcasts. He has been featured in ABC News, Daily Variety, LA Weekly, The Hollywood Reporter, and CW KTLA. He has been a guest speaker at the GATE 2013 Story Conference, founded by Jim Carrey and Eckhart Tolle, and David Lynch's Masters in Film Program (Maharishi University of Management).
He is also the author of the best-selling creativity book, At Left Brain Turn Right, which helps artists of all kinds unleash their creative genius within. Check out Meindl's free smartphone app on iTunes. Follow Meindl on Twitter @AnthonyMeindl.
Meindl's 2nd book, Alphabet Soup For Grown-Ups, is available now on Amazon.com.