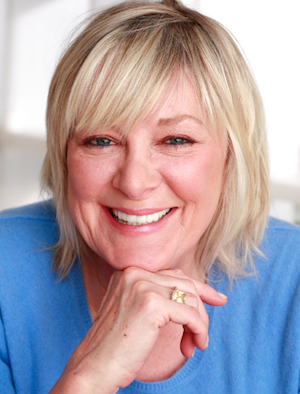 Almost everyone is challenged by how to manage their time, but this is especially true for entrepreneurs, which is what you are: an actor-preneur running your own business. How do you juggle your day job, personal life, training, auditioning, and working as an actor?
Most actors I've met are perpetually "busy," stressed or guilty that they aren't accomplishing enough—that their careers aren't going forward. When you have a schedule, life gets easier. You feel like you're accomplishing more…and you are! Time isn't wasted and you can see progress.
I found that this success schedule works most of the time because it's flexible and it's easy to set up.
Divide the tasks in each area of your life and commit to only doing one thing on each task list daily. If it helps, you can make a table or excel sheet with four columns, then list the different tasks you need to fulfill. The trick is to prioritize what's really important and not to overdo. Too many hours at a bread and butter job will leave you exhausted and depressed because your career is on hold. Too many auditions and hours self-submitting may leave you broke unless you book. But here is a way to balance it all: the 40-30-20-10 formula.
40 percent of your time: income, producing work
Personal assistant, computer work, teaching, office administrative work.
Dog-walking, nannying.
Waitressing: lunch or weekend shifts.
Bartending, catering.
This isn't acting-related work per se but guaranteed income for the hours you put in. You need financial stability so your artistic career is supported. Eventually, as your career develops this income will be from acting jobs!
30 percent of your time: career development
Classes to keep training: scene study, acting technique, commercial technique, cold copy (audition) technique.
Researching/reading about the business.
Shooting video or film clips for your sizzle reel.
Developing a web series.
Practicing your monologue and constantly finding new material.
Updating your tools: résumé, headshot, website, etc.
Polishing/updating your office interview.
Self-submitting for roles.
Auditioning weekly through Backstage, Actors Access, etc.
Meeting industry professionals (who can either represent you or audition you for a role) weekly.
Creating your own newsletter/e-zine to send to your network of industry pros.
Rehearsing a scene for class.
Writing a blog to be added to your website.
Following up with communications to industry pros: post cards, emails, Facebook, etc.
20 percent of your time: personal life
Grooming: manicures, pedicures, facials, massages, haircuts, etc.
Upkeep for your wardrobe and cosmetics, hair products, etc.
Keeping your home environment clean, uncluttered, and having a business area (office for emails, phone calls, and industry communication).
Laundry, cleaning the apartment, grocery shopping, cooking, planning healthy meals, and taking care of yourself.
Having fun: seeing friends, spending time with family, going to movies, dancing, golf, tennis, yoga, going out to dinner or drinks, etc.
Exercising.
10 percent of your time: relaxing, doing nothing
Watching TV and movies.
Sleeping, sitting in a hot tub.
Going for a walk.
Lounging, reading a book.
Not needing to "be somewhere"—no appointments, no family obligations, etc.
Rest, rest, rest and de-stress!
So, here's a breakdown of how to allot your 96–100 hours (12-hour days) weekly:
40 hours on your stable income=5–6 hours/day (7 days/week) or 8 hours/day (5 days/week).
30 hours on your career=4+ hours/day (7 days/week) (includes travel time and working on a script prior to an audition or class, or even watching primetime TV shows as research).
20 hours on your personal life=3–4 hours/day (7 days/week) includes meals and spending time with your friends and family.
10 hours on doing nothing=about 1+ hour/day.
You can save up the hours or use them on a different day. For example, let's say you have to drive two hours to and from an interview, booking, shoot, or audition and you spend four hours on the set, one hour at a casting director's office, or one hour meeting an agent…8 hours=2 days of career hours. Take the next day off or use the time for more relaxation.
By breaking down each area of your life and choosing one task for each day, you'll feel a lot less stressed, more organized, and you'll actually accomplish more. Allow yourself to goof off—have more fun so your life and your career become your passion!
Like this advice? Check out more from our Backstage Experts!
Gwyn Gilliss is an acting coach and Backstage Expert. For more information, check out Gilliss'full bio!