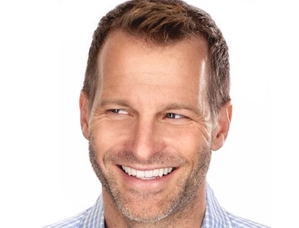 Whenever I'm teaching in New York, I'm reminded of how much humanity is about . . . well . . . just being human.
Maybe because L.A. is shaped by a car culture, it's so easy to remove ourselves from connection, from vulnerability, from having to confront life head-on as we're walking down the street. Instead, we escape into the confines of our cars, roll up our windows, and tune out the world. When we do, we sometimes forget that really being human is the hardest thing to be.
We try to look a certain way and keep up appearances. We cut off feeling. We avoid being perceived as "not having it together." We pressure ourselves into thinking we have to be perfect all the time! We're hyper-aware of how we look and negotiate with ourselves around the discomfort of aging, rejection, self-judgment, failure, and not believing we should share this discomfort with anyone—which further exacerbates our feeling alone.
It's ironic then that the art of auditioning—and acting itself—is really about being comfortable being uncomfortable. In other words it's about allowing oneself to be seen.
It's an interesting contradiction because we're in a business that's all about "being seen" by putting ourselves out there. Yet the work often asks us to "be seen" in ways that are scary, vulnerable, raw, exposed, embarrassing, and human. In short, we don't want to be seen.
I often tell my students that acting is really about having to be more honest in our work than we typically allow ourselves in life.
Gulp.
It's about sharing our private selves publicly.
In the privacy of our homes, we're weird and sexual and complex and messy and obnoxious and loud and freaky. (And in New York you might even see all that on the subway!) But when it comes to auditioning, we pull it all together and put on a perfect face.
Stop doing that. It results in zero possibility, no life force, and no access to anything you want. Instead, let it all hang out.
When you do, a casting director or director or producer sees a spark of your unique humanity and gains insight into how to further open the actor up.
But if you remain a closed system, you've lost access to anything that's remotely interesting. And you give the casting director no other choice but to utter, "Next!"
It sounds so easy, and in many ways it is. But if you haven't developed a muscle of commitment and going for things consistently, it's actually the hardest thing in the world.
But practice does make perfect—or perfectly imperfect! The more you do it, the more you start giving yourself the permission. And that's all you can ever do.
No one can ever do that for you. Ever. No agent or manager or casting director or writer or producer or director or boyfriend or girlfriend or parent or teacher or friend.
As Tennessee Williams says, "Make voyages. Attempt them. There's nothing else."
But you have to try. In your acting. In auditioning. In your life. In romance. In relationships. In learning. In self-expression. In doing things that scare you. In everything. Simply, in being human.
Anthony Meindl is an award-winning writer, director, producer, and artistic director of Anthony Meindl's Actor Workshop (AMAW) with studios in Los Angeles, New York, London, and Vancouver. It was honored by Backstage three years in a row and named the Best Acting Studio in Los Angeles (Best Scene Study and Best Cold Read).
Meindl's first feature film, "Birds of a Feather," won the Spirit of the Festival Award at the 2012 Honolulu Rainbow Film Festival, and he won Best Director at the Downtown Film Festival Los Angeles. It releases on iTunes and DVD in March of 2014. He is a regular contributor to The Daily Love, Backstage, and various spirituality podcasts. He has been featured in ABC News, Daily Variety, LA Weekly, The Hollywood Reporter, and CW KTLA. He has been a guest speaker at the GATE 2013 Story Conference, founded by Jim Carrey and Eckhart Tolle, and David Lynch's Masters in Film Program (Maharishi University of Management).
He is also the author of the best-selling creativity book, At Left Brain Turn Right, which helps artists of all kinds unleash their creative genius within. Check out Meindl's free smartphone app on iTunes. Follow Meindl on Twitter @AnthonyMeindl.
Meindl's 2nd book, Alphabet Soup For Grown-Ups, comes out this November.