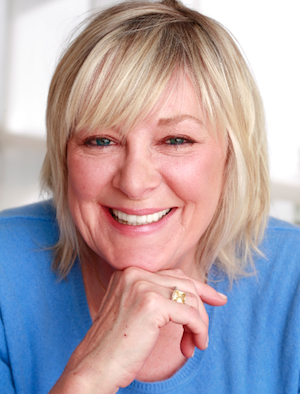 A lot of actors are afraid to aim for work in primetime television because they believe the catch-22: "You have to have an agent to get in the door to audition for a role on a primetime series, but you can't get an agent until you've booked a role." The good news is that you can and should market yourself to book all the available roles (besides starring/contract) on your own. Don't let these myths stop you from being successful!
Myth #1: Only beautiful, thin young people can work on primetime series. Wrong. Primetime television hires all sizes, shapes, colors, nationalities, and ages. "Real" people are necessary to portray seventy five percent of the roles weekly: cops, nurses, attorneys, judges, doctors, spies, vampires, firemen, criminals, FBI bureau chiefs, parents, and grandparents. Every type is bookable!
Myth #2: Regional or foreign accents are acceptable. Wrong. Only if the character is specifically from these cultures do you need these accents. There are roles for every nationality but much fewer. Get rid of the accent if you want to work more consistently or brand yourself as the unique actor with that specific accent. Sofia Vergara and Selma Hayek both kept their accents, and it became their brand. They are incredibly beautiful and talented though, or the accent would have limited them to fewer parts. Australian actors Mel Gibson, Nicole Kidman, and Cate Blanchett can play very believable Americans, but they work mostly in films. Alfred Molina, although British, has played American, Cuban, Irish, Mexican, Iranian, Russian, and other nationalities in films, on Broadway, and in sitcoms. He's an excellent role model for an actor, i.e. be able to do any accent and work a lot!
Myth #3: If you do an extra job once, you'll never get a contract part. Wrong. If they get to know you, they will consider you for a larger role. Use the opportunity as an extra or under five to learn the system, observe the working professionals, and develop a relationship with the casting team and show's production crew while also making an income.
Myth #4: Casting directors hire you for major roles. Wrong. Casting directors only hire you for the extra, under five, or day player roles, but their input is important for the starring, guest starring, and contract parts. After you've screen tested for a contract role, the final decision is up to a corporate committee: network executives, the showrunner, the writer/creator, and the executive producer(s) so no one person has the power to hire you.
Myth #5: Directors hire you. Wrong. Directors are under contract just like actors. Unlike in the theater or film, they have little or no input in the casting process. You'll meet the TV director on set on your first day of the job.
Myth #6: You only need on-camera training to do a TV series. Wrong. It's helpful but not crucial. If you only have a limited budget to spend on training, go for a solid acting technique/scene study class with the best in the business. If you've worked on indie or student films, you might learn on-camera technique there—your camera angles and what "size" of performance is necessary. Most theater-trained actors tend to project and gesture as if they are still on stage, but that's easy to adjust if your acting technique is solid. If you have the resources, then take camera technique classes.
Myth #7: If you take a course from a casting director or a primetime executive, you'll get hired on that show. Wrong. Not only do people still believe this myth, but it's the major reason they sign up for courses. If you want to learn camera technique, these workshops are a good idea but don't expect to get hired by the teacher. Develop a relationship with the casting director or industry professional who is teaching. If they get to know you and how to cast you, you'll hear from them.
Myth #8: When you sign a contract, you cannot be fired. Wrong. Networks have the option of writing you out with two weeks, two days, or two minutes notice—unless you are an established star and/or have a non-out clause in your contract.
Myth #9: You have to be SAG-AFTRA to get a job or audition for a primetime series. Wrong. Anyone who has training, a picture/resume, and the ability to do the work can be auditioned or hired.
Myth #10: You have to have an agent to get a job on a primetime series. Wrong. Eventually, if you're up for a contract role, you'll need an agent or lawyer to negotiate your contract. And it will help to have an agent submit you for major contract parts. But you can get extra, under five, and even day player and recurring roles on your own.
At the beginning stage of your career, you have to get these roles on your own because agents won't submit you for small parts when they can't collect 10 percent. It is against labor and union laws for an agent to collect 10 percent on scale—that's base pay, like minimum wage in the non-entertainment world. So if they can't make any money, they won't spend the time submitting you. Agents can only collect 10 percent for the starring, co-starring, guest starring, or supporting roles. They can also collect it when they negotiate above scale fees. As you build your career, you need to create a relationship with casting directors who can call you directly for roles that pay "scale" so you can book these roles on your own!
As the founder and executive director of The Actors's Market, Gwyn Gilliss provides free monthly info seminars, agent/casting director interview tele-seminars, weekly marketing tips, as well as many coaching programs to help actors break into both the NY and L.A. industries. Gwyn has tremendous success with her private career coaching clients. More than 90 percent get agent representation launching their careers with performances in feature films, Broadway productions, and Emmy-award-winning primetime TV series, such as "The Good Wife," "White Collar," "Grey's Anatomy," "NCIS," "House," "Law & Order," "30 Rock," "Criminal Minds."
Email her to request a free 15-minute career session: coach@theactorsmarket.com.