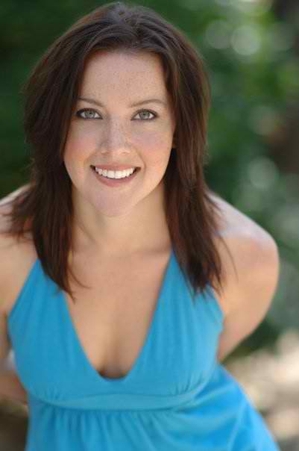 My episode of "Actor's Next Level" with Renee Threatte is totally inspired by actor freedom. As the producer of her own web show, "Cue Black Girls," she learned the ins and outs of going from auditioning actor to independently producing actor. Here, some of my favorite actors-turned-producers tell you the best reasons to produce your own work.
1. You get to be the boss.
"It's great knowing everything is your own. You get a greater appreciation for all the people involved in the production—costumes, lights, sound, directors, writers. It feels great to know that ultimately they're there to make your vision come to life." - Scottt Raven, creator of "Milkshakespeare," a web series written in sonnet
2. You get revenge.
"I have never felt more empowered in my career. The idea to produce a play about Anne Boleyn stemmed from a failure. I auditioned for a regional production of another Anne Boleyn play and didn't get cast. After a few days of moping, I thought to myself, 'Why am I waiting around for someone to give me permission to play a role that I love?' " - Kate O'Phalen, producer of "The King's Whore," playing at Walkerspace, July 26-Aug. 11
3. You can play the roles you've always dreamed of.
"By self-producing, I have the ability to chose (or even write) roles that are exactly right for me. There is no more waiting around for the phone to ring... I can call myself!" - Ronit Aranoff, creator of the web series, "Seeking"
4. …One way or another.
"Producing my own project has been a very liberating and rewarding venture. I am now comfortable watching myself perform and I have been able to see myself from 'the other side of table,' which has had an immense impact on how I approach auditioning. Because of this project I have since booked two amazing musical theater jobs in the past six months, including my dream role, Cosmo in 'Singin' in the Rain.' " - John Scachetti, co-producer of "Who Could Ask For Anything More"
5. You can stop waiting around for your agent to call.
"I am less and less dependent on my agents these days. The network that I'm creating by being proactive in self-producing has made me more visible." - Lisa Biggs, producer of the audiobook, "Patches and the Feelings Tree" and voiceover agency, "Voxy Ladies"
6. You impress casting directors.
"Recently I was in a workshop with a casting director, and when I mentioned the project, she perked right up. She went on to mention how it's such a great idea for actors to make their own work and how much those actors are respected." - Rebecca Kopec, creator of the online sitcom, "Just Super"
7. You can create your perfect community.
"I actually feel a tremendous sense of possibility that I didn't feel before. I also feel like I have a lot of allies, since I've received so much support as a producer. At times it felt very lonely and competitive as an actor but once I started writing and producing short plays, the business started feeling more like a community." - Lindsay B. Davis, creator of 
"Brattleboro," playing at the Dorothy Strelsin Theater, July 26-28
8. You are guaranteed a rewarding experience.
"Since producing my own work I think I have a better grasp of what goes into making films, TV shows, commercials, and plays. When you produce your own work, it's your story. It's nerve-wrecking and terribly exciting. It's total creative freedom; it's your point of view, your message, and it's tremendously rewarding." - Bettina Bilger, producer/director of the comedy film, "In the Dark"
9. You get to be fearless.
"I haven't put myself out there like that as an actor or director. I do have enough footage to create a solid reel, and I'm in the process of doing so. A lot of my vids are comedic so I really needed to find and trust an editor that can edit comedy. And with self-producing, I'm around the work all the time, I write it, film it, edit it, and release it, so I'm really close to all my work. So it's great to have someone else edit that reel for me, and also good to have someone you trust give you feedback on your work." - Jeremy Day, owner of Cake for Breakfast Productions
10. You show up to auditions with a built in audience.
"I have taken a couple classes where network heads have said that they do take into consideration when they're hiring or casting people if they already have a bit of an audience. I figured if I already had my own sort of web show, then that would behoove me when it came to larger parts. People already watch this girl so people will want to watch her there." - Renee Threatte, creator of "Cue Black Girls"
Jewel Elizabeth is the executive producer and host of "Actor's Next Level," an interview show with the industry's top casting directors and agents. As an actor she's appeared on "All My Children," "Celebrity Apprentice," Late Night with Jimmy Fallon and the Upright Citizen's Brigade. See all episodes at www.ActorsNextLevel.com.