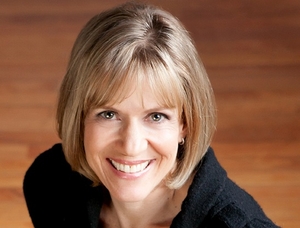 You know how the saying goes, "If you can make it here, you can make it anywhere," but what if you don't live in New York or L.A.? How do you make it anywhere when here is hundreds of miles from the big time? If you are frustrated living outside of a big city and want to make it in show biz, don't fret. Here are some helpful tips to guide you.
1. Don't wait. Great actors grow up all over the place. Julia Roberts grew up in Georgia. Michael J. Fox hails from Canada. Everyone starts somewhere, and most of them acted on their dream before they landed in the big city. Don't wait to develop your talent. If you're serious, focus on hard work, discipline, and the resources within your reach today.
2. Take local classes. Good actors hone their skills consistently. You can't do that by signing up for a workshop once a year. Acting, voice, and dance programs abound even in many smaller towns. Get creative if there isn't a quality program that meets your needs. Colleges often have wonderful programs or instructors who freelance on the side. You'd be surprised how many English teachers studied Shakespeare and are eager to share valuable insight and training.
3. Get intense. Workshops, camps, and even Actorfest offer opportunities to kick it up a notch. These types of programs feed your creative juices in an important and unique way. You will be surrounded by inspiring teachers and wildly talented performers who will widen your perspective and open you up to the possibilities of your potential. Believe me, intensity paired with consistency results in dramatic personal growth.
4. Build your resume. You don't need big city credits to impress an agent or casting director. Think twice before passing up a school or community theater production.
You need solid acting experience to gain the skills that get industry attention.
5. Go on a safari. A web surfing safari, that is, to find resources about auditions and to learn the ins and outs of the business. There are numerous online publications, including Backstage, that provide show business advice and audition notices.
6. Skype. Access to big city pros has never been easier. Skype with an acting teacher or voice coach to get prepared for your next big audition. Skyping doesn't replace a good local teacher offering consistent training, but it can often give you an honest appraisal of your talent and the edge to get over the top.
7. Charge your iPhone. Many producers often hold open casting calls to find the next great talent. Got what it takes? Self submit your audition video. Most modern smart phones create adequate quality video for these purposes.
8. Get a rep. Here's a myth busting fact: New York City agents represent actors all over the country. These actors simply fly in for auditions with some notice, and self-record when necessary. That of course is not the only prerequisite. You still have to have what they want in terms of talent and marketability.
9. Open your piggy bank. Voice lessons, airline tickets, dance instruction, hotels, and acting workshops all add up. Willingness to eat ramen noodles to make ends meet is sometimes necessary to pursue a dream. Many working actors have "day jobs." Be prepared to make some sacrifices.
10. You can do it. Making it is where luck, talent, and opportunity meet. Armed with knowledge and willingness, you too can create your own "luck" and be the actor you dream to be.
Master your craft, empower yourself, and enjoy the journey.
Denise Simon is a New York-based acting coach and career consultant who has been involved in the entertainment industry for more than 25 years as an actor, teacher, director, and personal talent manager. For 10 years, she was an associate with Fox Albert Management, one of the leading talent management companies in New York, where she managed such clients as Scarlett Johansson, Academy Award winner Mira Sorvino, Lacey Chabert ("Party of Five"), and Judy Reyes (NBC's "Scrubs"). Denise has coached hundreds of children and young adults appearing regularly on Broadway and in television and film, as well as educating parents on the business of show business.
You can visit Denise on the web at www.simoncoachinggroup.com and like her on Facebook and follow her on Twitter.