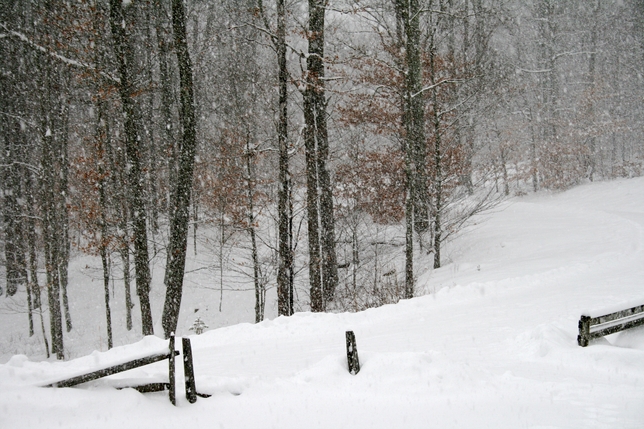 As I work from home today, watching the snow floating down, I am in awe of nature's beauty. The phone is not ringing since all personal and work appointments are cancelled, and my dog is fast asleep at my feet. Sometimes it's nice to have a quiet moment to reflect on things that have inspired me.
I am a student and always will be. I have taken classes in acting, voice, dance, meditation, guitar, yoga, kick-boxing, knitting, quilting, and cooking to name a few. In my own work teaching clients, as both an acting and life coach, I find myself quoting words of wisdom from some of my favorite inspirational teachers that I have worked with over the years. In this time of quiet reflection, I thought it would be nice to share some of them with you...
"It's haaaaard. Acting is very hard."
"If you say you're going to go, GO!"
"You must be willing to make a mess to have your dreams."
"In order to explode, you must have the stuff to explode with."
"The voices in our head will sabotage us."
"Take the effort, struggle, and examining of it out of acting."
"Theater is life distilled."
"We must forget the language and go with the humanity."
"Make it specific. You won't react from generalizations."
"Acting is the most important moment of your life."
"The title is very important to what is happening in the scene."
"You understand a play better when you understand what is going on in the world at that time. "
"There are only two emotions in life - love and fear."
"Let things surprise you. The reward about acting is you discover all the different me's."
"Don't take it personally. It's never about us. "
"Stay curious."
"Anyone can make the moment real, but what you do with it is where the talent lies."
"With good writing your first obligation is to the playwright."
"Pay attention!"
I encourage you to find a quiet moment in your own busy day so you can reflect on what inspires you to do what you do. This can bring a smile to your face, give you a deeper sense of certainty and satisfaction with your life, and can even trigger fresh ideas and get the creative juices flowing. Stay safe and warm and enjoy the snow.
Master your craft, empower yourself and enjoy the journey.
Denise Simon is a New York-based acting coach and career consultant who has been involved in the entertainment industry for more than 25 years as an actor, teacher, director, and personal talent manager. For 10 years, she was an associate with Fox Albert Management, one of the leading talent management companies in New York, where she managed such clients as Scarlett Johansson, Academy Award winner Mira Sorvino, Lacey Chabert ("Party of Five"), and Judy Reyes (NBC's "Scrubs"). Denise has coached hundreds of children and young adults appearing regularly on Broadway and in television and film, as well as educating parents on the business of show business.
You can visit Denise on the web at www.simoncoachinggroup.com and like her on Facebook and follow her on Twitter.