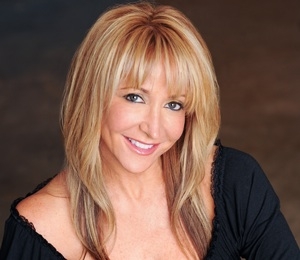 One of the most powerful ways to create success is to learn from those who have paved a successful path before you. So I share this insight with you from some of my favorite artists.
1. Sam Rockwell. Renowned for his unique, amazing characters, he never stops his process. When he gets a role, he has the entire script recorded and listens to it at least 200 times. He listens during the day as well as goes to sleep by it. He stays away from the lines as much as possible. He likes Meisner repetition and uses improvisation between the lines once on text. Right before he shoots a scene, he always observes the room to find a new moment. It could be off a principal performer, background player, or simply a prop in the room. He never begins his dialogue cold. He always says something that will connect him prior to his first line starting. I have watched the man work 15 hours in a day and NEVER do two takes the same. He is the most generous actor I have ever worked with on set. When I coach actors for auditions, I use many of Sam's techniques, and it always gets the actor connected to the truth of the moment. He always has so many thoughts between the lines. When you are preparing for an audition, you simply must get to the point where your thoughts are connected to what is going on with the other character and situation. If you are still trying to remember your lines, you are NOT ready to get in front of casting.
2. Metta World Peace. Working with a basketball player is a dream come true for me. As a director, I use many training techniques I have learned from NBA coaches. Being a newer actor, Metta, who plays for the L.A. Lakers, really picked it up quickly by connecting to his "intention," my favorite word. When he speaks, he does so with the thought and focuses on what he wants from the other person. How he wants them to feel. And he does so every time he speaks. This is not an "objective" in a scene. This is line by line and every time you speak. When you understand this technique, it connects you to the material and makes you real and very natural. Your emotions are created automatically if you are or are not getting what you want. I explained preparing sides is just like preparation for his playbook. He memorizes it, and when a play is called he knows it so well that when he hits the court he no longer is thinking about the play; he is in the moment of the play. That is what he implements as an actor. Metta loves acting, and he puts his love into his understanding craft. That is the key to steadfastly upping your game.
3. Adrian Holmes. He is a Canadian actor who has been in a myriad of projects including "Red Riding Hood," the lead in the just-wrapped pilot "19-2," and the soon-to-be-released Matt Damon film "Elysium." He is also one of the most masterful, dedicated actors I have ever worked with. He has booked at least eight jobs this year alone, and because he does not live in Los Angeles, he has to put most of his auditions on tape. We easily work three or four hours for a four-page audition. He goes there. He treats every audition as the gift that it is. When he auditioned for "Elysium," he had three auditions that day. Two of which had eight pages of heavy dialogue. We had worked hours before we got to his third one. It was well past midnight, and while his "Elysium" audition only had a few lines, he took it just as serious as the other two. Little did we know, when he booked the role, it ended up a larger character where he would be working on the film a few months, including one month in Mexico. When he gets an audition, he carries his sides wherever he goes. They become an extension of him. We breakdown every ounce of his sides so he has a deep, personal relationship with every syllable he speaks. When he goes on tape, he really creates the environment, because it exists and lives in his imagination. He does not look for a way out when a role comes up that does not fit him exactly. He lives up to the challenge to always own the character. Adrian has booked a surprising number of jobs off tape. They didn't need to see him. They just sent the offer. It was clear he could do the job. If he can book off a tape, so can you. If you put the time into your preparation, you can do the same when you have the luxury to audition in front of casting. Remember, what casting is doing is putting you on tape! Adrian always allows me to push him way past his boundaries, which is why he is always expanding artistically. He has made the choice to be undeniable. And because of this, every single time I work with him, he completely inspires me as a director.
My goal in working with actors for auditions is when producers see the tape, they feel it's so good they could just edit it into their project. That's how good you must be. And can be if you choose to truly put in the time, devotion, and work. Like I tell Metta, "It's what you do between the games, how hard you practice, that will determine your success once you hit the court for game time. " He concurs. And has a championship ring to back it up.
Constance Tillotson is CEO of Sterling Studio. Her studio had over 200 bookings last year. Actors in her studio are renowned for their extraordinary work in major feature films and television. Her booking actors range from 5-years-old on up. She is also a top pick for private theatrical coaching and preproduction preparation. She is an actor, writer, director, and producer. She also works globally with children building self-esteem through filmmaking. She is a talent manager at LA Management where she helms the careers of a select group of successful clientele. www.facebook.com/sterlingstudio