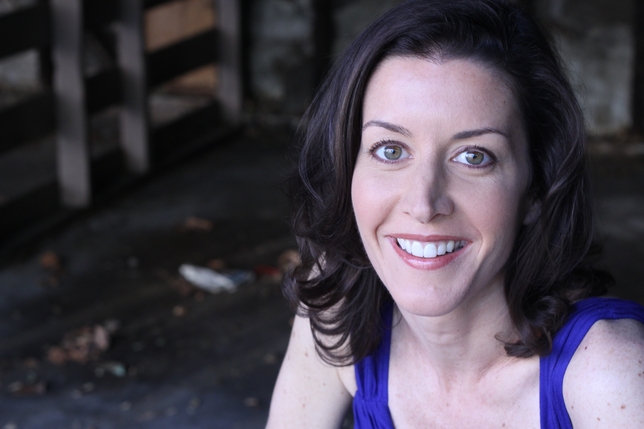 I've been involved in the improv world for about 15 years now as a performer and teacher. As an improviser living in L.A., I often get the chance to use improv in on-camera auditions, and it seems just as often, I'm auditioning with people who have never taken a single improv class. So here are three quick tips for you non-improv actors.
1. Talk Talk Talk! Let's say you're at a commercial audition, and the casting director tells you to "Have some fun with the next take." That is improv speak for "It's your turn to shine on the next take. Don't let your partner say a word. Spotlight's on YOU, baby!" All you have to do is keep talking – on and on – until someone laughs. If a monkey at a typewriter could eventually type Shakespeare (or whatever that saying is), you're sure to hit on something if you just spew words. If it takes fifteen minutes and everyone is begging you to please stop talking, DON'T, because you're clearly the funniest person in the room. You may have heard improv is about listening? It's not. It's about you, you, you, and how you were voted class clown in high school.
2. Be Inappropriate. I've helped out at many theatrical auditions as a reader. A tried and true method when you hear the casting director say to "make it your own" is to get overtly sexual with the reader – especially if the scene doesn't call for it. I remember reading a mother/son scene with a guy who decided a kiss on my lips was in order at the end of the scene. What an unforgettable move. It definitely didn't come off as weird, inappropriate, or desperate. So when in doubt, whip your sexy out. Most people love being groped and mauled by complete strangers. I mean, think about it. Where else are they going to get some? Their significant others? Doubt it!
3. Don't Take A Class. Taking one improv class could bankrupt Warren Buffet. And since I covered most everything you need to know about improv in this article, I think you're set. If you find yourself in Hollywood, shut your eyes, because if you walk half a mile, you're bound to stumble on an improv school or training center. So stay strong and avoid those places. Remember, you are perfect just the way you are.
Cheers, and see you at my next audition!
Megan Grano is a 2008 alum of Chicago's Second City. She toured with Second City's National Touring Company for three years and wrote/performed original revues for the ETC Stage and Girls Night Out. She is also an iO Theater alum – where she has performed improv for over a decade. She teaches improv at Second City Hollywood and iO West Theaters. She has written for "Jimmy Kimmel Live!" and was a finalist in the comedy screenplay category in the 2012 Austin Film Festival. On camera, she has appeared in "This is 40," "Weeds," "Parks and Recreation," "Hot in Cleveland," and others.