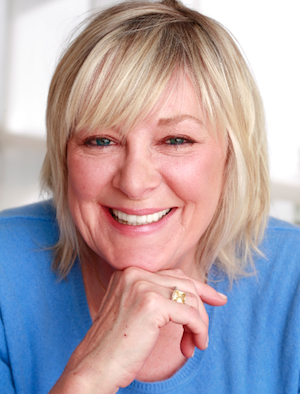 How do you start an acting career? Is a headshot and resume all you need? Yes…if the year is 1980. At least, some actors think so. But things have changed. The Internet has changed everything. You need a whole lot more. Mostly you need accurate information and high-tech marketing tools.
Even after training – at a four-year university, college, or conservatory program; or a two-year intensive with a top acting teacher; or a hodge-podge of scene study, acting technique, Strasberg -The Method, Meisner, Stanislavsky, Naturalism, Chekov, Alexander, Suzuki, voice, speech, Improv, Commercial technique, Sitcom, Cold Copy technique and other courses - you still need good marketing tools.
So, what are they?
You need a headshot or lifestyle photos that depict your special personality and "essence." Generic shots of just your head like your high school graduation photo won't make you "pop" on screen where most Casting Directors will see you in an Internet submission. It's over in four seconds so you've got to be competitive and clearly show your "TYPE"- girl-next door, nosy neighbor, lawyer, geeky guy, professional woman, trophy wife,etc.
You need a sizzle (demo) reel that is 1-2 minutes. It should be fast, entertaining, and show your three main "roles" in the REAL market: primetime TV and film. A long, dark, dreary, dramatic saga of student horror or violent clips or "artsy" indie film clips won't sell you. What you see is what you get. So let them "see" what roles you can play realistically.
A short scene as a cop, lawyer or doctor will get you more auditions than one that is full of heavy emotion-crying, screaming, etc.
And finally, you need a website with personality. There should be fun video clips and a photo gallery of your off-stage life that will really promote you and show your personality. What else? A resume page and bio..a welcome page- you can always record a friendly message or talk about why you became an actor, a video page and if you do commercial print,Voice-overs or Singing- a page for each. Flash and music isn't a must, but it's fun and adds to the entertainment of watching YOU. If your website is compelling, they will WANT to meet, audition, and hire you!
These are high-tech tools, and the good news is that they're inexpensive and easy to obtain. There is no excuse these days for not having excellent marketing tools.
The best way to get all the above? RESEARCH. RESEARCH. RESEARCH. Find headshot photographers online. Look at their work and see who clicks with your style, or check websites of successful actors. Use their sites as a template for yours, and find out who designed them. If you don't have "real" primetime or feature film clips for your demo, find a talented film student and create a short scene. Use an original script so you won't be compared to film or TV stars who did the original and keep it short and simple. You can record comedy material, a sketch comedy scene, a monologue or even a quirky commercial, as long as it is shot professionally (i.e. ood lighting, make-up and wardrobe). Check out studios who do this or companies that write sizzles for you (The Actor's Market is one).
The sooner you have high quality marketing tools, the sooner agents will want to meet you and casting directors will want to call you in. Be creative and have fun marketing YOU!
As the founder and executive director of The Actors's Market, Gwyn Gilliss provides free monthly info seminars, agent/casting director interview tele-seminars, weekly marketing tips, as well as many coaching programs to help actors break into both the NY and L.A. industries. Gwyn has tremendous success with her private career coaching clients. More than 90 percent get agent representation launching their careers with performances in feature films, Broadway productions, and Emmy-award-winning primetime TV series, such as "The Good Wife," "White Collar," "Grey's Anatomy," "NCIS," "House," "Law & Order," "30 Rock," "Criminal Minds."
Email her to request a free 15-minute career session: coach@theactorsmarket.com.