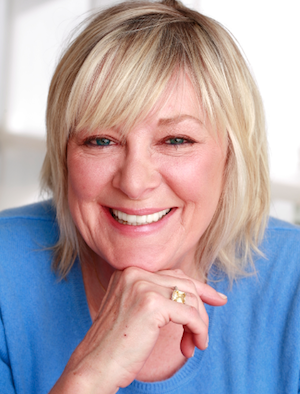 Are you stuck? Can't get your career to the next stage? I know what that's like. I've been there—all actors have. There are two major stages in an actor's career where it's really difficult to go forward. Hang in there, because you're not alone.
Stage 1 is the beginning of your career, when you're training in a theater program, college, university or with an acting teacher. You're passionate about your craft but don't have a clue about "marketing" or getting a paid job. You know you're good, so why should you have to do anything to start your career? With student loans you may not be interested in spending more money, but that's exactly what you have to do to start your career—your entrepreneurial business. The training is over, and that was the easy part, but Your real career is just beginning, marketing yourself to the industry to get paid acting work—the hard part.
Stage 2 is when you start getting cast in showcases, book your first few student or indie film, or documentary on a cable channel. You really feel like you're a pro but you're not quite there until you make a living doing this. How do you get to the next level?
The main obstacle at this stage is understanding how the business works, and getting your business set up. Earning nothing or a few hundred dollars is not really where you want to stay. You need to keep going. But here's the catch—without investing in your career you could stay at this same stage for years!
The smart actor aims for the best marketing tools—headshot, resume, website and demo reel—gets help, finds a mentor, and their career takes off.
The not-as-smart actor:

Resents spending money on marketing tools. "They should hire me for my talent—my head shot is good enough!" (No, it isn't.)
Refuses to invest in networking. "I'm talented and don't have to pay to meet industry professionals!" (Wrong.)
Thinks they can handle the career on their own. "I don't need to hire anyone. I'm paying for my acting class—that's enough." (No, it isn't.)
Those were my exact thoughts when starting out. Five long years later at an audition for a major TV series (which I got through a friend), a top casting director sat me down and asked:
"You're trained, talented and beautiful...why are you so stupid?"
"Excuse me?" I asked.
"You need better marketing tools—your headshot sucks!" (It did—it cost me $200.)
"You don't have a demo reel or a website. You're not polished,.Your presentation is as sloppy as your resume."
"Did it myself. Why pay to have a resume done?" I said.
"It's not just about your audition. Network exec's look at the whole package. You could have a successful career—and could have booked this role—but your career will probably stay exactly where it is now...it's stupid!" she said.
After the embarrassed tears, I was angry. Motivated, I swiftly corrected the situation.
I asked her to help me. She became my mentor. I got amazing headshots with the best photographer in the business. She advised me what to wear and what to aim for in the shots. I hired a top stylist to create a new look—hair and make-up. I looked a lot more polished! What a difference!
The results: I got signed to a top agency (my mentor's personal referral). They sent me out on a few major market commercials and I booked one! Then, they sent me on an audition for a contract role on a daytime series, a Broadway show, and a slew of other auditions. I started booking higher level jobs. I was exuding confidence knowing I had a smart mentor, an excellent presentation, and strong representation. Most importantly, I had a change of mindset. Instead of saying "I can't afford that," or "that's good enough, " my new mantra was, "I deserve the best and I'll do whatever it takes to get there!"
In regards to the "I can't afford that" line: As a career coach I hear that constantly from young actors with a losing mindset. I didn't say a loser, or that any actor is a loser. I said a losing mindset, and it sounds like this:
"I don't have the money to..." (I'm afraid.)
"I'm not paying for a demo reel. I'll get free clips from the indies/student films I shot." (I don't believe in myself.)
"I don't need to hire anyone...." (I don't really want it.)
When I hear the above, I know they're in a losing mindset. It breaks my heart. It's so familiar. If your career isn't working for you, you need help!
What to do:
1. Change your mindset to a winning one. "I deserve the best and I'll do whatever it takes to get there!" You will attract what you need and people will offer help. It works!
2. Get the best marketing tools. In an industry that judges you on your presentation, be brilliant. Spend more on your headshot. It'll get you in the door. Hire a pro to design your website. It'll sell you when you're not there, and hire a team to write and produce a sizzle reel showing your most marketable roles.
3. Find a mentor. Ask a casting director, a working actor, a director—someone who knows your work and is a working professional. Bite the bullet and hire a coach who can advise you and refer you to an agent.
Mostly, believe in yourself. Change your mindset, change your career path. You deserve it!
As the founder and executive director of The Actors's Market, Gwyn Gilliss provides free monthly info seminars, agent/casting director interview tele-seminars, weekly marketing tips, as well as many coaching programs to help actors break into both the NY and L.A. industries. Gwyn has tremendous success with her private career coaching clients. More than 90 percent get agent representation launching their careers with performances in feature films, Broadway productions, and Emmy-award-winning primetime TV series, such as "The Good Wife," "White Collar," "Grey's Anatomy," "NCIS," "House," "Law & Order," "30 Rock," "Criminal Minds."
Email her to request a free 15-minute career session: coach@theactorsmarket.com.