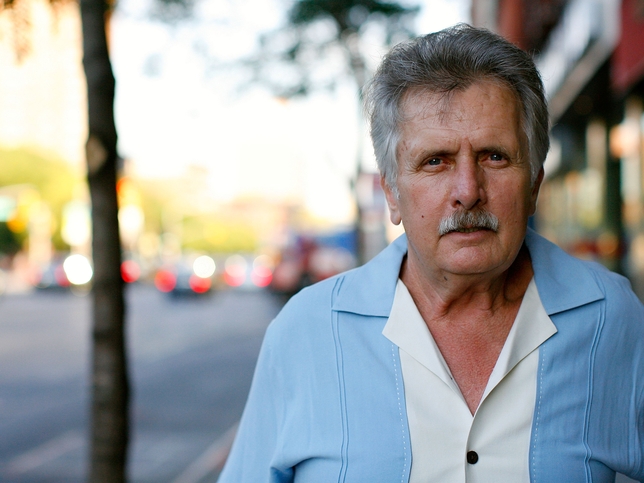 I recently had the pleasure of speaking with long-time working actor, Joe Estevez. Why Joe Estevez? Well, in case you didn't know, Estevez is brother to Martin Sheen and uncle to both Charlie Sheen and Emilio Estevez. More importantly, he has more than 200 IMDb credits, spanning a career of longer than 30 years.
Estevez shared his secrets to how to have a prosperous and fulfilling acting career. As with most secrets in life, it kind of boils down to "things your mother told you." Even though he might not tell you this, I would say that one of the reasons Estevez has been successful must be due to the fact that he is such a kind and generous man. Actors take note!
He boils his success down to the following three factors.
1. Positive Thinking. Estevez has acted since high school. At first, he didn't take it that seriously and not much happened for him Shortly after returning from military service, he lost nearly everything and found himself in a small, sparsely furnished room in the Hollywood Hills wondering where his next meal would come from. He was feeling dejected. Fortunately for him, the Beatles had begun experimenting with meditation and positive thinking as a result of their exposure to some of the gurus in the Far East. Estevez decided to immerse himself in any material he could find on the subject of positive thinking. He turned it into a way of life. Everything suddenly changed. A small movie role turned into a huge voiceover contract. He noticed that if he kept the positive energy flowing, he didn't have to look for work. Work was finding him.
2. Commitment. Estevez wasn't always an actor. After returning from military service, he moved back to Ohio and started doing factory work, which he soon found he hated. Taking a leave of absence from the factory, he left for California and never looked back. He committed himself completely to his craft. He said humans need to open themselves to all of the possibilities of life. We are a spiritual entity far more than a physical one. If you set a timetable for yourself, if you give yourself an out or have a backup plan, eventually you will take it and never realize your true potential. You have to be willing to ride the highs and lows. He believes the universe recognized his commitment to acting and the results were inevitable.
3. Helping Others Without Reservation. Estevez believes that if you read for a part and you can think of someone else who might be good for it (despite you wanting that job), you must tell them about it. The universe will reward you, not necessarily how you might think, but the reward will come. Wish other people well. While it can be difficult, the practice of being happy for others can help us pass through negativity. Joe believes he is often hired because he is easy to work with and people enjoy being around him more than anything else.
Estevez realized another reason he kept getting work was that people kept referring him for projects. He started to realize that if you treated everyone well, everyone would always be happy to recommend you. So from the gaffers to the grips, to the casting director and the production assistants, Joe treats everyone with equal import. As they say, your reputation precedes you.
One final piece of advice I got from Estevez - and this may be a downer to some - is that you have to "live" life. He believes that if he hadn't felt dejectedness and lived in squalor, he wouldn't have realized the need for extreme positivity. You have to face your demons to destroy them.
The only real regret I could get out of him is he wishes he had been nicer to people, including his first and second wives. He said that if someone had told him at eighteen this was the life he was going to have, he would have taken it in a second. To me, that is the real sign of success and a complete person. The trappings of fame and fortune do not make you happy inside. They do not reveal, but instead disguise the truth. It is what is inside that really counts. And Estevez's insides are made of gold.
For more on the life of Joe Estevez, his autobiography, "Joe Estevez: Wiping Off the Sheen" is available at Amazon.com.
Super Cool Hack Hollywood wristband to the best commenter below!
David Patrick Green is a professional actor and the founder of Hackhollywood.com, a membership-based website dedicated to empowering and educating actors around the globe on how to become a professional actor. His simple, five-step approach inspires actors to be ruthlessly creative in their approach to the art and business of acting and life in general. Mr. Green has an MBA from the University of Southern California and was an international management consultant before realizing Platinum frequent-flyer status had few rewards other than boredom, bedbugs, and beer. His earlier reincarnations include working as an advertising account executive in Warsaw, Poland and he is still kicking himself for leaving the French Alps where, among other things, he taught skiing to European royalty and often simultaneously) tasted fine French wines. He has lived and worked as an actor in Los Angeles, Vancouver, and Toronto and coaches/consults to actors and businesses who want to get on the short path to success while maintaining a sense of humor. He can be reached at david@hackhollywood.com.