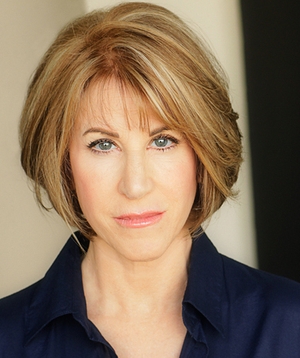 When deciding whether or not you want to act, or whether or not you're acting for the right reasons, here are some things to consider.
1. You shouldn't act for fame. There is an exciting seductive aspect to celebrity. Our society encourages everyone to seek their 15 minutes of fame. We are bombarded at the supermarket by magazines that have pictures of stars exposing every detail of their lives down to what cosmetics they carry in their bags. Reality shows make "celebrity" possible for people who are not performers by people simply opening up about their private lives on camera. But fame, if ever achieved, can be fickle and fleeting, and those who seek it will only be disappointed when they discover the level of commitment and sacrifice the profession requires. One needs to look only at stars who have achieved enormous "fame" to see their loss of privacy and see that the consequential pressure that follows can have enormous costs. Achieving fame alone, without a love for what one does, can be unrewarding and disappointing.
2. You shouldn't act for money. It is easy to imagine that acting with its perceived glamour will be accompanied by wealth, but most actors struggle to achieve the level of success where they can solely support themselves by acting. Many actors must maintain jobs in other professions throughout their lives to support themselves and their families. There is a job-to-job uncertainty accompanied by ever changing industry economics and fashion that makes pursuing a career with the idea of becoming rich like playing the lottery.
3. You shouldn't act for acceptance. Many actors are initially attracted to the idea of acting and performing at a very young age. This desire to enter into fantasy is often accompanied by an unconscious search for acceptance and approval. The irony of this is that a lifelong profession in acting is accompanied by rejection. In fact, the very reason some very talented actors have tremendous difficulties in auditioning and sustaining careers is that the possibility of rejection is too crushing, so they must retreat from their passion. In addition, unless an actor falls in love with the act of acting itself, trains seriously, and masters the skills required to do it well, they can be so distracted by the pursuit of approval and validation that their training, artistic development, and, ultimately, careers are greatly impeded.
But on the flip side, if you're acting or want to act for the following reasons, you're doing it right.
1. You should act because you love acting for the sake of it without any attached result. You just have to act, and you will do it without pursuing it for any byproduct—whether that's fame, money, or approval.
2. You should act because there is something you need to express or communicate and there is no better way to do so.
3. You should act because there is nothing else you can imagine doing. You just have to.
And if you like this post, check out Joanne's husband and partner, D.W. Brown's latest Backstage article.
Joanne Baron is an actor, producer, and the artistic director of the Joanne Baron/D.W. Brown Studio in Santa Monica, Calif.
Baron studied the Meisner Technique under Sanford Meisner and William Esper in New York, who trained her to teach at The William Esper Studio in New York. Baron is a highly regarded actor in theater, television, and film, whose credits include "Spider-Man 2," "This is 40," "Introducing Dorothy Dandridge," "Curb Your Enthusiasm," and "Mad Men." Baron has produced and starred in films such as "Perfume" with Jeff Goldblum and Michelle Williams and "Allie and Me" for which received a best actress award from The RiverRun Film Festival for her performance in the title role.
Over 30 years ago, Joanne created the Joanne Baron/D.W. Brown Studio with her husband, actor, writer, and director, D.W. Brown. The studio has been a wellspring for the theatrical casting and producing community, and is home to more than 250 actors, writers, directors, and producers a year including students and alumni like Halle Berry, Robin Wright, Mariska Hargitay, Patrick Dempsey, Michael Rymer, Sherri Shepherd, and Leslie Mann. For more information regarding the Joanne Baron/D.W. Brown Studio, visit www.baronbrown.com.