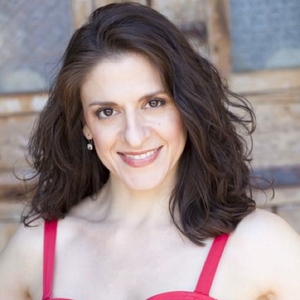 We've all heard it said before. "Get back to me when you have some footage." You've been trying to get representation, but the show business "catch 22" is beginning to wear on you: How the heck do I get footage for my reel without representation when I can't get representation without footage for a reel?
It's tough to rely on student projects and independent films for footage. I've waited up to two years for footage, and when I saw the finished products, most were disappointing, at best. Sound familiar? Bad lighting, poor sound quality, not my best take – there were so many reasons the footage was unusable. I wanted my reel to be a true representation of not only my talent, but also my professionalism. I needed to show casting directors and agents that I took my career seriously and understood what the industry needed from a reel.
Now that there are companies that shoot custom footage specifically for reels, you finally have an opportunity to not only create your own footage, but to get the casting right, make sure you're the focus of the scene, approve the writing, and choose your best take. How great is that?
But where do you start?
Casting is probably one of the most important aspects to creating original footage. You need to think like a producer, director, and agent – not an actor. Below are some tips to keep in mind when you begin the process.
1. Casting is very "role-based" as opposed to "emotional state-based." When you read the breakdown for a project, what do you see? Normally it's the role: doctor, lawyer, mom, bartender, etc. You rarely see "crying girl" or "angry guy," so approach your reel from the same perspective. You need to shift your thinking to, "What roles can I be realistically cast in right now?" If you need help with this, seek out trusted teachers, mentors, or coaches.
2. The industry is looking at you as a product. Know what you're selling. Think about the roles you've gone out for before, what you book, and what kinds of shows you're right for based on your look and age range. What are you showcasing?
3. The role is more important than the story for the purpose of a reel. Casting needs to immediately "get" what to do with you, not understand the entire arc of a character, a film, or even a two-page scene. The more specific you get with the role and the more succinct you are with the scene itself, the better.
Headshots alone just don't cut it anymore. Reels have become a necessary tool.
Once you're solid on the foundation of your casting, then you can move on to the next steps of custom writing, production, and post-production. Good luck embarking on your journey!
Retta Putignano is partner and head writer of Create Your Reel (CYR), the Los Angeles-based demo reel production company, which writes, shoots, and edits custom footage for actor demo reels. Since launching in 2009, CYR has created reels for more than 800 clients. CYR was voted "Best Demo Reel Producer" by the Backstage Readers Choice Awards, and is happy to continue serving Los Angeles talent and the many actors who have flown in from all over the globe to shoot with them. Follow Create Your Reel on Facebook, Twitter @CreateYourReel, and at www.createyourreel.com.
Originally from Chicago, Retta is also an actor, producer, and graduate of the Second City Chicago Conservatory. She has appeared in more than 20 short films and three features. One film earned the Best Drama Award from the Academy of Television, Arts and Sciences. She has been a writing mentor for nine years with the Los Angeles-based non-profit www.WriteGirl.org, and her work has been published for as many years in their award-winning anthologies. Follow Retta on Twitter @RettaPutigano.