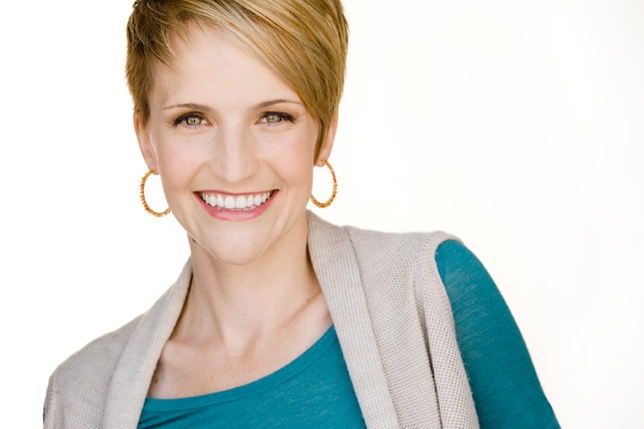 Every successful person understands the power of partnership, the value of accountability, and the necessity of support. As an actor, one easy and cost-free way to get the support you need is by forming a mastermind group.
Essentially, a mastermind group consists of 3-8 people who meet regularly in order to brainstorm, share their goals, and problem solve. I've been a member of a mastermind group for almost three years now, and it's made an extraordinary difference in my productivity, the ideas I generate, and my overall confidence.
But not all groups are the same. I know a lot of actors who've tried to set up a mastermind group that just ended up being a gossip session or complaining party.
If you want an accountability system that supports your growth without distracting you from your goals, you must follow these guidelines.
1. Diversify Your Membership. One major benefit of a mastermind group is the access to new ideas and strategies you'll experience. This means that your membership should be diverse. Ideally, your mastermind group should consist of people you respect; people who's career experience varies; and people who you don't know intimately. So, avoid inviting your roommate, your partner, or your best friend. You'll see deeper benefits from your group if the waters aren't muddied.
So, think of three or four people you know, but who aren't necessarily in your inner circle yet. You could ask a classmate, a former colleague, or even the friend of a friend to try out a few mastermind meetings to see if the group is a fit. Then, those initial members can also invite a colleague or two, insuring even more diversity.
2. Create a Solid Structure. Set your mastermind group up for success by agreeing on a specific meeting structure ahead of time. I recommend that your group meets once per month, on a set day, such as the first Friday of every month, for about three hours. Each member will take turns hosting the meeting and being the group's facilitator.
The facilitator will begin the meeting by asking each member to share one success or celebration since you last met. Then, each member will have a 15-20 minute opportunity to get the group's feedback on one specific obstacle, idea, or goal that member wants to bring to the table. It's important that the facilitator monitors the clock to ensure that the group stays on track and everyone gets their fair turn.
At the end of the meeting, the group will select the next meeting's host and facilitator.
You may also find that connecting online through Facebook, a special Yahoo Group, or Google+ Circle will really benefit your group as well. That way, you can support one another and connect between meetings when needed.
3. Keep Your Word. Mastermind groups only work if you work them. So, don't try this at home if you're not willing to commit. You'll only get out of the group what you put in. Don't flake on meetings. Arrive prepared. Be a great listener, and be generous with your ideas and your time.
If you ever find that the group is no longer working for you, communicate that. You're not doing anyone any favors by being in a group you don't receive value from.
And remember that, though it may feel like work, once you get your buddy system up and running, you'll experience the incredible power of teamwork for yourself.
Dallas Travers teaches the career and life skills often left out of traditional training programs. Her book, "The Tao of Show Business," garnered five awards including first prizes at The Hollywood Book Festival, the London Festival, and the National Indie Excellence Award. Through her workshops, Dallas helps thousands of actors increase their auditions, produce their own projects, secure representation, and book roles in film, television, and on Broadway. She is a certified life coach and entrepreneur with over a decade of experience implementing marketing and mindset strategies that work.

For more information about working with Dallas, visit www.dallastravers.com.