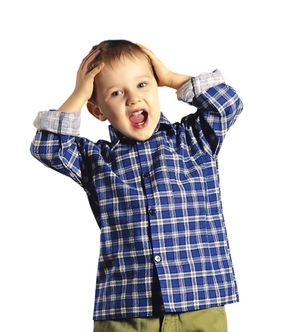 Most of the time, the process by which work is secured is easy. Agents send out appointments, and actors prepare for the audition and do their best to book. However, in the youth market, there are things that parents should remember so we can always remain on the same page without encountering any problems.
1. Stay out of the child-actor gossip grapevine. The waiting room of a casting office can be an interesting place. Some parents love showing off their children, discussing what they've booked, and loudly coaching them on the material. It is easy to overhear the parents who compare their child's audition ratio to others, or mention what their agent is sending them out on. My advice is to go to the audition with your child and bring a book or an iPod and stay out of everyone's business. A lot of things can be misinterpreted, misconstrued, and can turn off even the most positive and supportive parent and child. Calling the agent after overhearing comments, which may be hearsay and may not be relevant, is a distraction and is not appreciated. Information relevant to your child's audition will be disseminated by the casting director and feedback will come from the agent.
2. If you live on the East Coast, it's not necessary to move to L.A. right away. One of the most consistent frustrations we deal with is new clients thinking that in order to be a "star," they have to pick up and move across the country. It is very intense to take your child out of school and alter their daily routine and chances are – in all reality – that moving there without a manager or any credits could end up fruitless. A good rule of thumb is to give your New York representation a solid year or two before making the leap if that's the end goal. Let your agent cultivate relationships for you, get some nice credits on your resume, and find a manager to help you through the daunting task of West Coast activity. As well, in this age of technology, it has become easier for an NY-based actor to book L.A. television series and film roles from the comfort of their own homes with tools like Skype or your agent's taping room.
3. Don't lose faith in us. As youth agents, our main goal is to develop young talent so they can graduate to become successful adult actors. If we are keeping you on the client list, we have faith in you. We believe that one day (hopefully soon!) we will get that call that you booked your first commercial or guest star role. As discussed in past columns, this business isn't easy and will take time. We need our clients to keep the faith that we are working hard every day and are doing our best to make things happen. Even if you haven't had an audition in a month, chances are that we've pitched you for potential jobs a good number of times within that period, and if it were up to us to choose, we'd send you out on every appointment possible. We believe in you, so believe in us that the commitment we've made is important to us.
Pamela Goldman is an agent in the commercial department at Don Buchwald and Associates, Inc. a prestigious, full-service bicoastal talent agency. Pamela has worked in the east coast office since 2003, starting as an intern during her senior year of college. She represents young actors, ages 4-20, for on-camera, voiceover, print, industrial, and animation work.