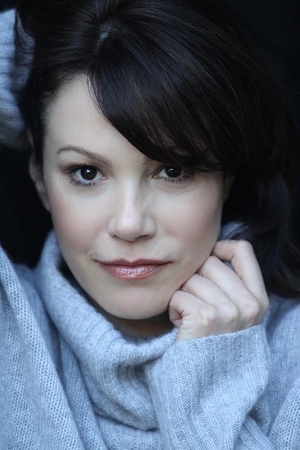 I hear teachers say it all the time: "Just make it your own." However, when I ask a client what that really means, more often then not they can't tell me.
1. Don't act word for word. I can hear a collective gasp out there, but it's true! Please actors listen to me: Anyone that is teaching that you need to be word for word is saying what may have worked well over a decade ago but certainly not now. (There are of course, a few exceptions—Aaron Sorkin: Yeah, you better be word for word; Disney: It has been my experience that they are sticklers; and most half-hour programs since it's about timing, and a few others.)
I have been shocked at how many actors still have the notion that they need to be memorized and know the words verbatim.
Yesterday I was in the grocery store struggling with a baby watermelon when I looked up to see two huge arms coming towards me. It was the charismatic actor I mentioned in my first Backstage article. There he was coming in for a bear hug and beaming at me. "It only took a few sessions for you to remind me to stop playing what is on the page and to bring what I want to the role not what I think they want." He now throws out anything that doesn't work for him, changes words to make them his own, and consequently has been working nonstop.
2. Pause where they don't expect it. Do you speak exactly how the sides are written?
Break up the rhythm—throw in your own pause, sound or "um." If a pause is written in, find another place to do it, one that feels unique to you. Think about it: If a casting director or producer watches 20 actors in a row do the same exact thing because that's how it's written, then they come to expect it and that automatically makes it boring. Be the actor that makes the line unexpected.
3. Stop acting. Many actors will read the breakdown, pick up their sides, and immediately start acting. What I recommend is that you start by keeping it as real as possible. For example, if you are having a great day and are in a terrific mood, stay that way—even if the scene is at a funeral—and see what happens if you take that into the material. The same goes if you are in a bad mood and get a comedy. If you start by being real then you can see things that aren't on the page. I have never directed an actor to be more like the breakdown. In fact it would be more the opposite if anything. I use the breakdown as a suggestion or frame of reference only. What books is not necessarily written on the page, it's what you bring into the material that is not written.
So the next time you get sides, start by being real with the material. Then do what I call "looking at it through a kaleidoscope." See beyond the black and white to find the color.
Like this advice? Check out more from our Backstage Experts!
Sara Mornell is a working actor, coach, and Backstage Expert. For more information, check out Mornell's full bio!