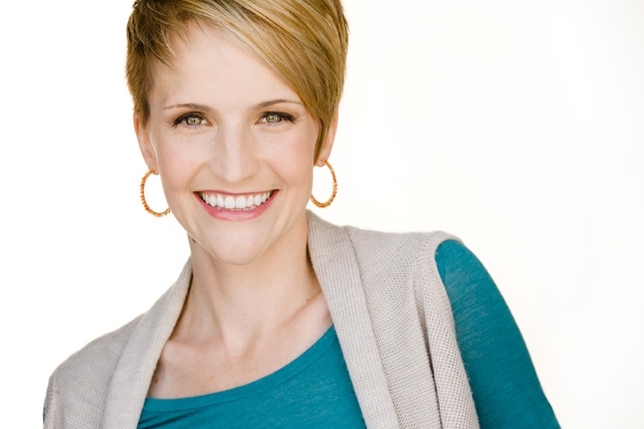 Ever notice how A-List actors always seem to be giving back? From bringing awareness to environmental issues, to funding natural disaster relief, to lending their time and pull to cancer research or ending homelessness, celebrities seem to be doing good all over the globe.
You've probably thought to yourself, "I'll do that too... when I make it big."
What are you waiting for?
Your professional growth cannot exceed your personal growth. So if the goal is to expand your acting career, why not make the rest of personal actions big as well? Make giving back a habit now, so that charity just becomes a part of your nature, not just something you only do when you have millions of dollars lying around or endless free time.
This way, you're giving your career a chance to match your actions.
You don't need to be Bono or Angelina Jolie to have an excuse to give back in a big way. Here's how to get started.
1. Pick a cause. Find a cause that lights a fire beneath you. It can be an organization you have a personal connection with, or even just an issue that stirs your passion.
Not sure what to choose? Check out your school/alma mater or teachers. Look at what affects your family and friends. Ask them or check out the groups they belong to on Facebook.
Another place to start is with your talents or interests. How can you bring acting to children in need, or put your writing skills to use to help a cause? Keep the wheels turning, and let it come to you. Once you've decided on a cause, try creating a philanthropic vision board. You can do this by cutting out images from magazines that inspire you or go digital and start one on Pinterest. This will keep your cause in the front of your mind whenever you need to refocus.
2. Get involved. Now it's time to turn your intentions into actions. Research online to see when the next orientation meeting is for new volunteers at your chosen organization.
Plan to do something for this charity each month, and make sure to schedule those actions in your calendar so you can work it into your regular routine.
If formally volunteering isn't your thing, what about making a documentary about or for your cause?
See what needs are not being met for your issue and make a plan to change that. Once you've got your idea, you could go big and even start a foundation if it doesn't yet exist. Plan it now, name it, create a logo, and grab the URL for a website. Do this now even if you don't have the means to make it real yet; just putting attention on giving back will make you feel that much bigger.
3. Feel good. It sure feels good to help others. It's the kind of work that helps you stay grounded and grateful for all that you have.
And that's a good reason to make a gratitude list. Start with all of the opportunities you've been given, the gifts you have to share and the privileges you experience that others don't.
Set yourself up to sustain that good feeling by taking this exercise a step further. Ask yourself, "Where will I draw the line for endorsements when they come along? What will I lend my face/image to? What won't I lend it to?"
If you make a plan for how your charitable life will go and start acting now, you can hit the ground running because big opportunities follow up on each other's heels. The benefit of all this is feeling good in the long run. Call it earning good karma, if you will. And don't forget that networking can happen along the way since you'll be surrounded by like-minded people.
All these benefits are really just the cherry on top of a life well lived. So be generous now. Give back big. And watch your career grow bigger.
If you're ready to start giving back, check out these organizations:
Get Lit-Words Ignite is an organization that aims to get rid of teen illiteracy through the use of poetic expression.
The Young Storytellers Foundation promotes literacy through the art of storytelling.
Girls Write Now is a creative writing and mentoring organization for high school girls.
The Actors Fund aims to help actors and professionals in performing arts and entertainment.
Actors for Autism is an organization dedicated to advancing, educating, and training people with disabilities.
Broadway Cares/ Equity Fights AIDS raises money for AIDS- related causes across the United States.
And if you're still looking for inspiration, check out the Forbes list of the 30 most generous celebrities.
Dallas Travers teaches the career and life skills often left out of traditional training programs. Her book, "The Tao of Show Business," garnered five awards including first prizes at The Hollywood Book Festival, the London Festival, and the National Indie Excellence Award. Through her workshops, Dallas helps thousands of actors increase their auditions, produce their own projects, secure representation, and book roles in film, television, and on Broadway. She is a certified life coach and entrepreneur with over a decade of experience implementing marketing and mindset strategies that work.

For more information about working with Dallas, visit www.dallastravers.com.