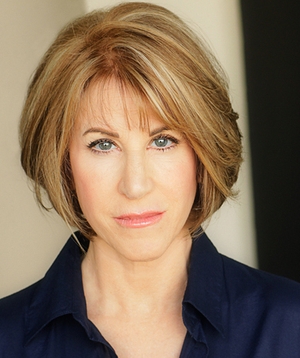 First of all, if you're auditioning, you're actually lucky! You are acting, whether you book the job or not! A teacher of mine once told me, "Your job is auditioning!" If you treat each opportunity with the enthusiasm and commitment it deserves, you will be engaged in the thing you love to do. However, if you go into an audition blue from a prior rejection, fearful, and just wanting a job, not only will you probably not get it, you will not enjoy the experience. You will actually miss out on the part that's fun: being relaxed and free, accessing your full imagination and being in the moment—or simply, acting.
So, what if you're auditioning a lot and you feel blue because you aren't booking? The solution can't be beating yourself up and eating a pint of Häagen-Dazs.
The first thing to do is to get positive; get into the right frame of mind. There are lots of established actors who say that if they had to audition, they wouldn't be working at all! Auditioning less effectively doesn't mean you are failing or less talented. Auditioning is a skill that doesn't always reflect an actor's full potential. So get off your own case!
Now get proactive. Analyze the auditions you go on to educate yourself about the process. Read recommended books about auditioning and take a class or find a coach to study the best and most effective ways and techniques to audition. But do this in the spirit of fun and expansion vs. anxiety and desperation.
Once you discover the approach you want to take to prepare and perform an audition, go do your very best at the audition, and then plan something fun to do right after. Distract yourself from worrying how it went and calling your agent every few hours to see if you got it. If you worry or get into a funk, you will not be ready for the next opportunity. Nothing is more attractive than a positive, open actor, who is enthusiastic about the role and project but doesn't need the job.
Getting the audition blues will make it hard to access your most attractive upbeat self, so it's a good idea to do anything to avoid going there. Many actors avoid the blues by staying busy writing, joining performance and theater groups, or producing plays and Web series. The actor who is busy moves on to their next project and doesn't belabor each audition.
It all comes down to doing your best and accepting that when auditions aren't plentiful or you're doing good work but you just aren't booking for the myriad of reasons we actors may never know, keep busy, keep creative, and keep moving forward with a passion for what you do!
And if you like this post, check out Joanne's husband and partner, D.W. Brown's latest Backstage article.
---
Joanne Baron is an actor, producer, and the artistic director of the Joanne Baron/D.W. Brown Studio in Santa Monica, Calif.
Baron studied the Meisner Technique under Sanford Meisner and William Esper in New York, who trained her to teach at The William Esper Studio in New York. Baron is a highly regarded actor in theater, television, and film, whose credits include "Spider-Man 2," "This is 40," "Introducing Dorothy Dandridge," "Curb Your Enthusiasm," and "Mad Men." Baron has produced and starred in films such as "Perfume" with Jeff Goldblum and Michelle Williams and "Allie and Me" for which received a best actress award from The RiverRun Film Festival for her performance in the title role.
Over 30 years ago, Joanne created the Joanne Baron/D.W. Brown Studio with her husband, actor, writer, and director, D.W. Brown. The studio has been a wellspring for the theatrical casting and producing community, and is home to more than 250 actors, writers, directors, and producers a year including students and alumni like Halle Berry, Robin Wright, Mariska Hargitay, Patrick Dempsey, Michael Rymer, Sherri Shepherd, and Leslie Mann. For more information regarding the Joanne Baron/D.W. Brown Studio, visit www.baronbrown.com.