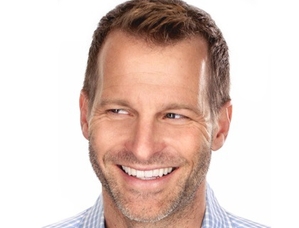 The answer to everything you are up against in life is . . . well. . . you.
Or rather, you hold the answers to all your questions.
But in order to access them, you have to ask different questions that require you to express your needs.
Why is this so hard for us? Why are we so scared to ask for what we deserve? Especially when it comes to agents and managers?
We're represented by someone and haven't gone out in six months, and yet we're too scared to have a conversation. It might "rock the boat," or "mess up a good thing." Or, we're not represented so we take the brain drain train and think to ourselves, "I'm not good enough," or "No one is ever going to want me," simply because we've been rejected in the past.
Our fears are tied to our own childhood images of self-worth. We think if we express our truth we'll be abandoned or punished. But here's the irony: Even though in the short term our worst fears might be realized by speaking our truth – we break-up with our lover or our agent drops us — in the long run, those actions spur us toward where we ultimately want to go. And a deeper part of us knows this.
If we're in a relationship that isn't working - we're being taken advantage of; we aren't respected; or we aren't having our needs met - it's never going to change unless we communicate our truth. Or sometimes, events will conspire to make the change for us. (They drop us! Eeeek. Our manager lets us go!) And then we realize that we can only postpone our own evolution for so long. Either we can have a hand in our own creative design that makes us feel more empowered and alive by taking action even when we're scared, or events can happen to us that bring about these changes. Either way, we see that the change is inevitable and actually can radically transform our lives in a powerfully creative way.
Here's this week's homework:

1. If you have a great agent or manager relationship – you're auditioning and you talk regularly with them — thank them (!) for the wonderful job they're doing. Do you know how rare it is for agents and managers to hear a client say "thank you" just because? They work hard. Let them know you appreciate them. Call them up to thank them for their hard work. Not just when you book a job. But because you value them and the relationship you've created with them.
2. If you haven't talked to your agent or manager in months and have had zero auditions, call them. Start a dialogue. Communicate your needs. Take them out to lunch. Find out how you can help. Brainstorm how to get the relationship working optimally that's exciting for all of you. If it's not a match, let it go so something new can come into your life. It's better to be a free agent than to be with someone who's not working for you anyway. All relationships in life are the same. If you're feeling something, then chances are the other person is too. Communicate this and see what happens.
3. If you don't have an agent or manager, find one. And don't stop until you do. It's like dating. You really have to cast a wide net to find a match. This takes time. And willpower. And going out on lots of bad dates. It's all part of the experience. Try to enjoy it more and for goodness sakes, stop taking it so personally. You don't even give it a second thought who you snub on E-Harmony (snap!), so why do you get all bent out of shape because a company rejects you? It's not personal. Remember that.
Anthony Meindl is an award-winning writer, director, producer, and artistic director of Anthony Meindl's Actor Workshop (AMAW) in New York and Los Angeles, where it was voted the Best Acting Studio in L.A. by Backstage in 2011 and 2012 (Best Scene Study and Best Cold Read).
Meindl's first feature film, "Birds of a Feather," won the Spirit of the Festival Award at the 2012 Honolulu Rainbow Film Festival, and he won Best Director at the Downtown Film Festival Los Angeles. He is a regular contributor to The Daily Love, Backstage, and various spirituality podcasts. He has been featured in ABC News, Daily Variety, LA Weekly, The Hollywood Reporter and the CW KTLA. He is also the author of the new best-selling book, "At Left Brain Turn Right," which helps artists of all kinds unleash their creative genius within. Follow Meindl on Twitter @AnthonyMeindl.