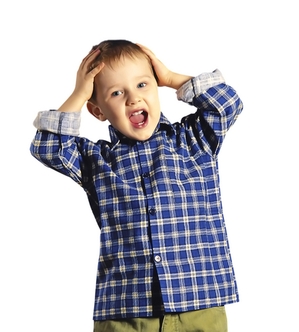 As 2013 comes to a close, it is a good time to reevaluate the past year's successes and where there is room for improvement in 2014. Here are a few benchmarks to think about before we all close the books on another year.
1. The ratio of auditions to callbacks to bookings. How many auditions did your child attend this year? How many did your agent or manager send you versus how many you actually made? Now is a good time to go through the list of appointments and see how your representative is submitting you. Make sure that if the child is going in for a certain age range it is still appropriate. Sometimes an agent hasn't seen a client in months and their look has morphed. Make it a point to quickly swing by the office in the New Year and make sure you're all on the same page with how the child is being marketed. Also look at how many appointments you confirmed and attended. Have you passed on a good number of auditions because of other activities or time commitments? Make it a goal to try to attend every audition you are being sent on—the more castings a child attends, the better opportunity to book. Also pay attention to the number of callbacks and holds. If they have been minimal, how can your child improve what they are doing in the room? Maybe it's a good time to sign them up for a refresher short class on audition technique. Even the biggest bookers need to continue studying for their craft.
2. Evaluate the happiness factor. Is it a struggle to get the child on the train or in the car to an audition or callback? Or do they seem genuinely excited about the business and always come out of the casting office with a huge smile? Now is the time to make sure that a kid enjoys what they do and will continue to commit. As youth agents, we always say, "When it stops being fun, don't do it anymore." If the enthusiasm seems lackluster or they are getting down on themselves because of the lack of callbacks or bookings, maybe it's time for a break. There is nothing wrong with taking a few months (or years) off to try other things before coming back to the business.
3. Make sure all paperwork is up to date. Due to a two month delay in processing work permits because of a computer glitch, it has been a long wait to get a renewal via mail from the office in Albany. If the permit expires in the early part of the New Year, send it off now. The paperwork includes a physical not from your child's school's principal and more, and now is the time to go through your files to make sure everything is valid. It is the parent's responsibility to keep up on the validity date of the permit so take a minute to write down the expiration date on your new 2014 calendar!
Pamela Goldman is an agent in the commercial department at Don Buchwald and Associates, Inc. a prestigious, full-service bicoastal talent agency. Pamela has worked in the east coast office since 2003, starting as an intern during her senior year of college. She represents young actors, ages 4-20, for on-camera, voiceover, print, industrial, and animation work.