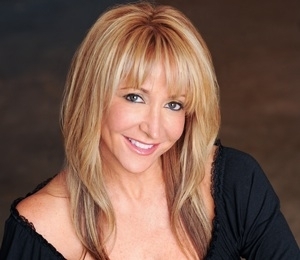 The energy with which you end one thing is always the energy with which you will begin the next. This is why it is vital that when you find yourself at the end of a chapter you do so on the highest note possible. In my studio, I end the year with a mantra for us to bring into the new year. Last year was "momentum." In 2014, it is "joy."
Here are three things to focus on to help you live with joy in the flow of your own creative freedom.
1. Focus on intention. Your intentions create your experience. If you walk into an audition with the intention of "booking the job" you will be anxious before every audition. You are living in a future that does not yet exist. You are telling yourself not to be present. Acting is creating feeling in whoever is present before you. If you are uncomfortable, you will make the casting director, producers and directors who are watching your tape uncomfortable. You are not doing your job, so you do not expect to be hired for it. During the audition process, your job is to make others feel like the other character. Give them this experience by experiencing it yourself. When you walk in intending to create this experience, you will be relaxed and focused because you finally understand that you hold all the cards. They don't know what you are going to do. They have to follow you. And in the end, you actually will be giving them what they want—the original, creative experience they are seeking.
2. Remember it's about attraction. Meryl Streep does not attract a match at Wimbledon. Kobe Bryant is not sought out by the NFL. Are you attracting the attention of those in your chosen playing field? If you are not attracting the attention or are sabotaging relationships with good agents or managers, top producers and directors, then you may have led yourself to believe you are in the game but in reality you are not yet on the professional court. If you are fighting with internal doubt, you will look for what is not working in your external to back up and reinforce that doubt, and not make any changes because in reality, you are creating what you want: proving yourself unworthy. Instead you must take an honest look at yourself, let go of what is not working inside you and create change in yourself before you will ever see external change. Observe the external in your life. If it looks like the life you have always dreamed of living, work even harder at doing what you are doing. If it does not, now is the perfect time to begin making mental changes.
3. Be the lead character in your own life. We often forget that we are the directors and writers in our own lives. Make the choice to stop writing a horror story. Identify the resistance of your self-imposed glass ceiling that brings on fear. Stop directing yourself to be a victim of circumstances. Stop choosing to live in someone else's movie as a day player. There is low pay in that and little residuals. And you are setting your self up to get cut out of the movie. Stop looking for someone else to "complete you" and save you from your own movie. Stop making someone else prettier, smarter, richer, more talented, and the hero in your own movie. Write the script of your life, with positive intentions, gratitude for your gifts, and connect those gifts to a higher purpose of giving. You will quickly see how your daily actions will follow that script.
My New Year's ritual: Each year, my actors and I have a tradition. We write down a list of everything we intend not to bring into the new year. This can be negative mental thoughts, harmful false self-belief, or specific struggles with people. Then we burn the list with the set intention of letting all these things go with gratitude—as they served our past to enable us to currently be wholly present. It is a very powerful experience and with each year passing you will see your list growing shorter. You cannot let anything go that you remain connected to with anger, jealousy or hate. Life is simply moments of experience. Your heart is such that it was made to break so it can truly open. Let go of the past with gratitude for those negative experiences that gave you a bigger heart to feel, to become a deeper, more courageous human being and an artist who feels it down to your freakin' bones.
Any thought, person, or place that does not bring your joy, change it and release it, with gratitude. Wake up every day with the set intention that today you will create beautiful memories for yourself. When you choose to bring the joy into each moment of your life, your work, and your career, you will want to stay present as not to miss a thing.
Happy beautiful and abundant New Year.
Constance Tillotson is CEO of Sterling Studio. Her studio had over 200 bookings last year. Actors in her studio are renowned for their extraordinary work in major feature films and television. Her booking actors range from 5-years-old on up. She is also a top pick for private theatrical coaching and preproduction preparation. She is an actor, writer, director, and producer. She also works globally with children building self-esteem through filmmaking. She is a talent manager at LA Management where she helms the careers of a select group of successful clientele. www.facebook.com/sterlingstudio
Follow her on Twitter @amconstance