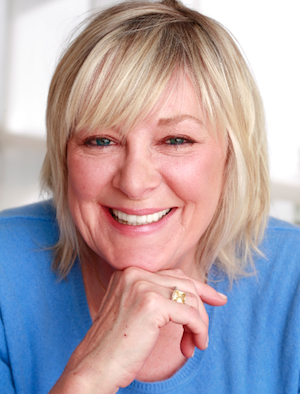 I don't know of anyone in the last several decades who hasn't heard of the "The Wizard of Oz," that wonderful musical journey down the yellow brick road with a teenage Judy Garland singing her heart out. It's brought out of the MGM archives every now and then and played to another generation who are delighted with the story. Besides being entertaining, it teaches us four valuable themes about life.
1. Life seems better over the rainbow. But in fact, there's no place like home. What you have and have been given is usually pretty good if you can recognize and accept it. Dorothy wanted to explore the world beyond Kansas, but after visiting Oz, she realizes the farm with loving Aunt Em is pretty wonderful. I've never met an actor who didn't at some time resent that another actor had gotten cast in a role he wanted or got a contract role on a TV series or a Broadway audition or achieved movie star status. Things always look better when someone else possesses them.
Lesson: A smart actor has to be wary of jealousy and resentment. You rarely see the downside to being a movie star or what it would be like playing someone else's role. Accept that who and what you are is wonderful and that your path is yours alone. Enjoy the work and the path. That is real success!
2. No one is ever really alone. When lost in a strange world and you need friends in life, there will always be a Tin Man, a Cowardly Lion and a Scarecrow to stand by you.
Lesson: Make sure your "friends" are true friends. When your "crowd" however consists of other out-of-work actors who are resentful and hostile, beware! They can definitely pull you down. Hang around with winners and you become one!
3. There will always be threats and challenges in life. But there's always good in the world as well. That's why Glinda comes to help Dorothy when she truly needs her. Fortunately, there really aren't people in this world whose goal is to destroy actors, but there are some industry professionals – including acting teachers, casting directors, film directors – who may discourage, demean, or insult performers.
Lesson: No one can tell you if you're good or bad or even if you should consider another career. An acting teacher or casting director shouldn't use a class or a paid workshop in which to damage your spirit and psyche. Thankfully, there are very few of these people left in the business. They seem to have died off with the "studio" era.
4. Wizards are not always infallible. Sometimes they can lead you astray. The journey itself down the yellow brick road was actually more valuable for Dorothy than finding the wizard because she learned so much about life and herself. She gained confidence and learned to trust her friends and found her own way home. Most agents I know want to see you succeed, but some don't have the connections to get you in the door, don't understand your type and range, or just don't "get" you. Nobody's perfect.
Lesson: Don't trust any one person or agency to make your career happen. Move on. Dorothy eventually didn't need the wizard to get her home. She had the power of the ruby red slippers all the time. And by wishing and expressing her goal, she made it happen on her own. So can you! Finding a good agent takes time, and you need to be selective. Don't rush to find that "match" any more than you would to find a personal "match" in your life. It's too important a decision to just "grab the first offer."
"The Wizard of Oz" is a good example for actors or anyone on a life journey. Just find your team – your Tin Man, Scarecrow and Cowardly Lion to help you on your way. Your team can be your acting coach, headshot photographer, videographer/editor, graphic artist, webmaster, and career coach all of who can give you advice, drop everything to help you on your path, and even rescue you from mean spirited "witches." So if you're not in Kansas anymore, it's OK. You can safely and successfully get down that yellow brick road.
As the founder and executive director of The Actors' Market, Gwyn Gilliss provides free monthly info seminars, agent/casting director interview tele-seminars, weekly marketing tips, as well as many coaching programs to help actors break into both the NY and L.A. industries. Gwyn has tremendous success with her private career coaching clients. More than 90 percent get agent representation launching their careers with performances in feature films, Broadway productions, and Emmy-award-winning primetime TV series, such as "The Good Wife," "White Collar," "Grey's Anatomy," "NCIS," "House," "Law & Order," "30 Rock," "Criminal Minds."
Email her to request a free 15-minute career session: coach@theactorsmarket.com.