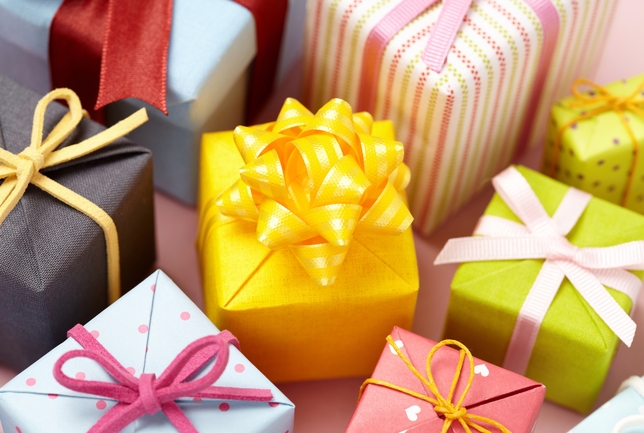 Here we are in the first week of December, and since there's still time to send a list off to Santa, here are some ideas for presents that will help further your acting career. Pass it out to everyone who loves you and wants to help make your 2014 wishes come true.
1. A gift certificate for new headshots. Research headshot photographers online, look at their work, and read any reviews you can find for them. Headshots do not need to cost a fortune—you can get some really great ones for between $200-300. There's no better way to go into pilot season than with fresh pictures for your agent/manager to pitch you with.
2. Acting classes and intensive workshops. Google and Yelp can be your best friends when looking for new classes. Look for reviews that have happy, satisfied clients. Taking classes with new teachers with different methods and styles will shake up your routine. I like having my clients evaluated with a fresh set of eyes. You can always learn something new from someone with whom you haven't studied before.
3. A professional reel of your clips. Casting directors really like having something to look at when we are pitching a client to them that they are unfamiliar with. Three minutes is a good length. Upload the reel to the profiles on your casting sites.
Don't have any clips for a reel? No problem! Make an actors slate on Actors Access. It gives agents, managers and casting directors a sense of you who you are, what you actually look and sound like (which cannot be determined from a headshot alone), and some insight into your personality. Have fun with this—your personality and uniqueness should shine through here.
4. A one-year subscription to Backstage.com. You can create a profile, search casting notices, read all the fabulous articles written by industry professionals, submit yourself on projects, and also be there when a casting director does a search looking for someone exactly like you!
The holidays are the perfect time to get those things that will help you, and that you may not be able to afford without help. Wishing you a holiday season that sparkles with joy and laughter, and a new year filled with love, peace, and of course, lots of bookings!
Jackie Reid owns and operates L'il Angels Unlimited, a talent management company, which specializes in young actors for placements in film, television, theater, commercials, voiceover, and print media. She works extensively with agents in New York and L.A. She possesses an excellent eye for talent that both casting directors and agents value. She understands what it takes to support young actors as a stage mom to two children, one of whom currently plays Sinjin on Nickeldeon's hit series "Victorious." Follow her on Twitter @LilAngelsTalent and like her on Facebook.