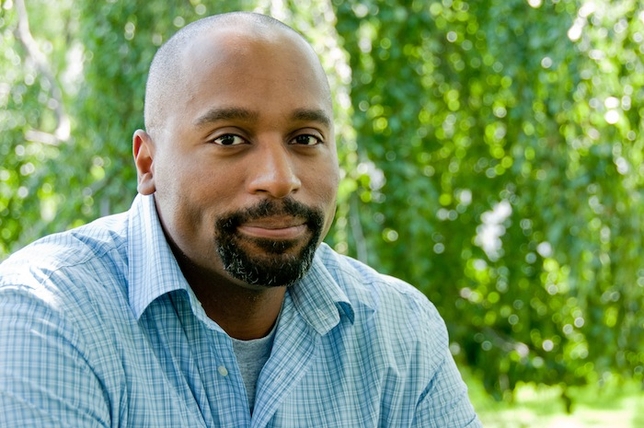 Over the years, I have noticed that a decent number of theater artists rarely read plays. Some prefer only to see new work live—correctly noting that theater is a living, breathing art form. Others confess that they're not that familiar with the extensive theatrical literature that exists and, therefore, do not know what or who to read. The problem with not reading plays is that you deny yourself the opportunity to learn how to make theater—how to make the words on the page come alive onstage.
Here are plays that everyone should read (and not just see). It's a short list of titles that can be tackled in a dedicated week of reading—and offers an unparalleled introduction to a range of writing styles. The list is not intended to be a line-up of the best plays ever written. It is an offering of plays that will help you to think critically about how theater is constructed.
"Clybourne Park" by Bruce Norris
The Pulitzer Prize winner, the most produced play of the past two seasons, is a model of carefully scripted dialogue. In this sequel to Lorraine Hansberry's "A Raisin in the Sun," Norris introduces audiences to the residents of the neighborhood where Hansberry's Younger family are headed. The brilliance of the project not only is Norris's ability to create a dramatic text that expands upon a very familiar storyline but also his ability to write crisp, overlapping dialogue involving more than three actors occupying the stage at the same time. The only way to fully appreciate Norris's orchestration of dialogue is by reading the play.
"A Streetcar Named Desire" by Tennessee Willliams
Every year, thousands of people visit New Orleans for its New Orleans Literary/Tennessee Williams Literary Festival and, at one point, gather in the French Quarter to witness a contest for the best (most anguished) "Stella!" yelp. Williams equals high literature and Streetcar might be his finest work. Thanks to the genius of his dialogue, Williams can make an apartment with only two or three people feel claustrophobic. His lyrical prose is part Southern charm, poetic reflection, and hazy nostalgia
"In the Blood" by Suzan-Lori Parks
It can be difficult to pin down Suzan-Lori Parks's style. Is she the experimental artist who wrote "The Death of the Last Black Man in the Whole Entire World" or the commercial theater (Broadway) scribe who won a Pulitzer for "Topdog/Underdog"? "In the Blood" falls in the middle—carrying traces of Parks' earlier experimental approach presented in a more conventional manner. A particular gift of Parks is her skill at inscribing the physical moves and emotional states of her characters in dialogue itself (and not in stage directions). To read Parks aloud is to embody her characters, to become them. Her plays make for an incredible reading experience.
"Machinal" by Sophie Treadwell
This play's "classic status"—it premiered in 1928—might help it move from its earlier experimental status to palatable fare for regional theater audiences. Treadwell employs a highly expressionistic (and even mechanical) dialogue structure to tell the story of a working-class woman and the many emotional and social pressures that she faces. It can be a challenge to read the play but persistence pays off as the rhythm and repetition of words and sounds creates the environment that entraps the play's protagonist and motivates her actions. Treadwell's talent with language surely set the stage for the innovative artists who followed her.
Harvey Young is a professor of theater at Northwestern University. His most recent books include "The Cambridge Companion to African American Theatre" and "Theatre and Race."