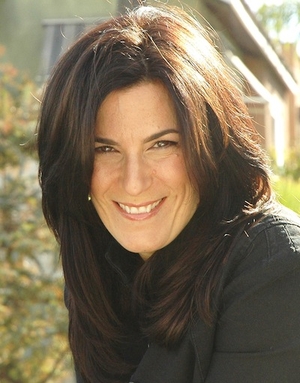 Every year when I watch the Oscars, Emmys, SAG Awards, etc, I get elated. I watch all the dumbstruck actors walk (or trip) to the stage, mouth agape, breathless, thanking their moms, agents, directors or maybe even the casting director who CAST them in the role.
[Sidenote to Quentin Tarantino: You DIRECTED "Django Unchained." You did not CAST it. Please credit your phenomenal casting director in your speech for the amazing job she did].
Anyway, Tarantino aside, when I watch those actors clutching their golden statues, I feel gratitude.
Do you? Now, be honest.
Do you feel gratitude and joy rise up out of you as if it were happening to you?
Or do you feel sort of down? Maybe even a little resentful? After all, you might even be more talented than that person with the statue yet they are holding it and you are not.
You may be thinking, "What??? Why in the world would I feel gratitude for someone else's success, Amy?"
Well, here's the thing: When you allow yourself to reveal the truth about what you really think, you can become aware of a potential BLOCK. You know, one of those pesky, unsupportive thoughts or limiting beliefs that keeps you from ever having the red carpet life you deserve.
Have you ever felt kind of down or resentful of others success? Have you made excuses for why this actor or that actor got "lucky" to get a part or receive an award?
Or, perhaps you felt more of a disconnect, like "they," "them," "THOSE people" are living this dream life that you somehow see as separate or different from yours – something just out of your reach that only happens to "other" people.
If you are aware of either one of those things (or both), GOOD!
Why good?
Because now that you're aware, you can begin to choose something else – some other way of thinking and being that will actually get that gold statue into your hands.
Those thoughts are a "tell." When you discover this "tell," it lets you know that there are some quiet, little subconscious thoughts and beliefs that you hold as true and real that are quietly preventing you from being on that red carpet yourself. Thoughts that are pushing your success away! Yikes!
So, how do you combat this? How do you make this change so you can finally have what you desire.
Here are four suggestions.
1. Read and Listen. Read 10 pages of an empowering book or listen to 15 minutes of an empowering podcast every day and take the actions in them to change your thoughts. Notice I said an "empowering" book, not a pop novel – not that there's anything wrong with that, but that kind of reading serves a different purpose than what we're talking about here. There are many empowering books out there. The key is not just to read them but to take the required actions on a consistent basis to make the changes you desire.
2. Take a class. Take a live workshop or audio MP3 course. There aren't many courses out there specifically designed for ACTORS to remove these unique stumbling blocks that only actors experience besides "Pilot Season Domination," but you can apply the information from a more generic course on changing your thoughts and beliefs to your acting career.
I have personally done this with many different types of training, and if you just substitute a few words that are personal to your situation and apply them to what you're being taught, it works like a charm!
3. Get a coach. Get private coaching with someone skilled in helping actors eliminate self-sabotaging behavior. There are very few of us who do this unique kind of coaching specifically with actors. So, you might have to dig a little to find some others but they are out there. Just find someone who is gifted in this specific area and allow them to help you crush those limitations like a bug! It's much easier to do with someone outside your own head guiding you.
4. Be Committed. Whether you choose 1, 2, or all of the above, be committed. You can get anywhere you want to go from exactly where you are right now. But first you have to take action. Wallowing in resentment will not attract the opportunities and dream jobs that you desire. It will only attract more of what you are already experiencing. If you desire something else in your life, decide today to be willing to DO something else to get it.
Choose it.
Commit to it.
Take action daily. No excuses.
And finally get the red carpet life you truly deserve!
Amy Jo Berman is former Vice President of Casting at HBO and for 14 years has overseen the casting of over 150 films, mini-series, and series. She is the founder of Audition Polish, a membership-based audition coaching program that has helped actors around the globe nail their auditions on the first take. Using her 18+ years of technical audition experience in the casting room, Amy has helped thousands of actors with her tele-classes, private coaching, workshops, and seminars. Amy loves staying in touch with actors on social media. Watch her video acting tips on Youtube, join her Tips On Acting community on Facebook and get her VIP event updates here.
Amy Jo Berman is former Vice President of Casting at HBO and for 14 years has overseen the casting of over 150 films, mini-series, and series. She is the founder of
Audition Polish
, a membership-based audition coaching program that has helped actors around the globe nail their auditions on the first take. Using her 18+ years of technical audition experience in the casting room, Amy has helped thousands of actors with her tele-classes, private coaching, workshops, and seminars. Amy loves staying in touch with actors on social media. Watch her video acting tips on
Youtube
, join her Tips On Acting community on
Facebook
and get her
VIP event
updates here. - See more at: http://www.backstage.com/advice-for-actors/backstage-experts/3-acting-lessons-lena-dunham/#sthash.0qMV75Py.dpuf