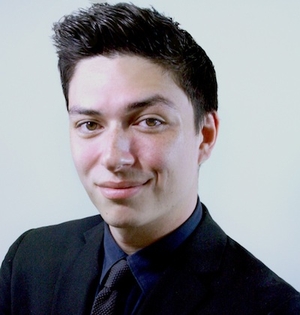 I always like to be prepared when a press opportunity comes up, especially when a client is around. You'd be surprised how random these opportunities can be, and you want to be prepared for when it happens!
1. Business cards. Roaming around Hollywood with a tangible piece of contact information has become a necessity. However, I do think those smart phones that allow you to bump contact information is great, but technology can fail you. The amount of time a person asks for contact information is cut drastically when being able to hand over a card. What should your card have? It should have your name, e-mail, phone number, and website. You decide if you would like to place your personal information or your agenct/manager's information.
2. Promotion. Always have something to promote. Name drop your acting coach, or promote a web series you're currently in, you're still promoting yourself while building relationships with your co-workers and those who are helping you.
3. Sound bytes. Aside from clients chewing gum, rambling can be detrimental to your interview. You need to give the interviewer concise and well-articulated answers to their questions. It's easier for them to edit out the video, and it also increases your chances of getting placed on their website since they aren't going to post a 15-minute interview.
4. Follow up. Whether it's through social media, e-mail or a phone call, make sure you or your publicist follows up with press. It creates a better relationship for you in the future and shows appreciation for the interview. Most of all, they'll be more prone to give you media materials, such as pictures and links to an article or video that can be added to your website or press kit.
Garrett O. Thomas has been working in public relations for several years. He lived in Tucson, Arizona where he focused on restaurant publicity, combating restaurant foreclosures during the economic recession in 2008.
Eventually, he moved to Houston where he began working in technology publicity. Promoting software and online publicity integration for Fortune 500 companies. After handling more than 12 contracts and overseeing hundreds of thousands in contractual agreements, he decided that he wanted to progress his career into the entertainment industry.
He got a job as a celebrity publicist for Def Jam artist, Jeremih in New York. While Garrett collaborated with Def Jam and CAA, Jeremih received a Billboard Awards 2012 nomination for Top R&B song. From that point on, Garrett has worked with musicians, actors, and producers, promoting brands and educating them on his publicity knowledge and increasing his reach into a variety of areas in the entertainment industry.
You can follow Garrett on Twitter and friend him on Facebook!