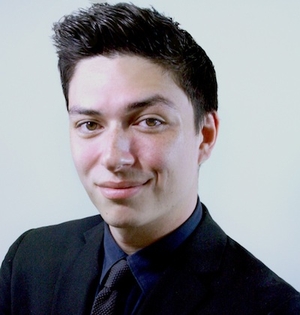 I thoroughly enjoy speaking to actors who continue to work hard on their craft and pursue their goals. There's something inspiring about the day-to-day hustle that comes with being in the entertainment industry.
In an industry with so much competition, the best thing to do is stand out, or promote your "it factor." To me, your "it factor" is something that's unique. It's what gives you that extra oomph. Some people are naturally born with it, and others find it.
As a publicist, I encourage actors to take a moment and discover what their "it factor" is. It's important because I've noticed actors gain a sense of confidence in rediscovering what sets them apart from the rest.
Not only is writing a list fun—who doesn't want to write down reasons why they're amazing?—but you'll be able to use your characteristics in enriching your biography, acting style, etc. Here are some examples of things that may set you apart.
1. Appearance. Take a moment and check yourself out. Don't look in the mirror and nitpick every pore on your face; you should evaluate your appearance and view yourself from an outsider's perspective. If a stranger bumped into you on the street and walked away, what would be the one feature they'd remember you by? Would it be your style, face shape, hair color or your beautiful smile? The goal isn't to blend in, but to stand out. Since you've got your acting down pat, we want to focus on leaving a lasting impression on all those industry people you meet. Your acting and work will speak for itself in your audition, the rest can help solidify the booking.
2. Background. What got you to where you are now? Are you from a small town in Kentucky? A former New York lawyer who decided to pursue acting on a whim? Never underestimate your story and how you've gotten to where you are today. People like to hear about your obstacles and successes. There's something endearing about a story that's relatable and tugs at heartstrings. Marketing works best when it's translated through a story, and everyone has one. Make sure you include a brief origin story on your IMDb page and in your electronic press kit. Not only will this give you an edge over the millions of IMDb users, but it'll also give your agent a conversation piece while he's securing your next gig.
3. Talent. Do you have any unusual skills? Burping the alphabet, though impressive, isn't exactly what I'm talking about. Examples include opera singing, playing an instrument, fire dancing, etc. As I mentioned before, your acting will get you far but having a touch of something unique will help keep you fresh in the minds of those you're trying to impress. It's also fun for a publicist to promote your talents in as many different markets as possible.
4. Experience. Did you work on a set that required you to perform your own stunts? Has the bulk of your on-screen work been in comedies? Period pieces? Every time you've perform, you acquire a piece of experience that can be put toward that dream project. Even the smallest of experiences can be spun in your favor. Youracting experience may show variety and range, but when trying to impress a casting director, it's best to emphasize your past work that is most relevant to the role.
At the end of the day, your "it factor" is comprised of a variety of things, and whatever factor gives you the extra edge, roll with it!
Garrett O. Thomas has been working in public relations for several years. He lived in Tucson, Arizona where he focused on restaurant publicity, combating restaurant foreclosures during the economic recession in 2008.
Eventually, he moved to Houston where he began working in technology publicity. Promoting software and online publicity integration for Fortune 500 companies. After handling more than 12 contracts and overseeing hundreds of thousands in contractual agreements, he decided that he wanted to progress his career into the entertainment industry.
He got a job as a celebrity publicist for Def Jam artist, Jeremih in New York. While Garrett collaborated with Def Jam and CAA, Jeremih received a Billboard Awards 2012 nomination for Top R&B song. From that point on, Garrett has worked with musicians, actors, and producers, promoting brands and educating them on his publicity knowledge and increasing his reach into a variety of areas in the entertainment industry.
You can follow Garrett on Twitter and friend him on Facebook!