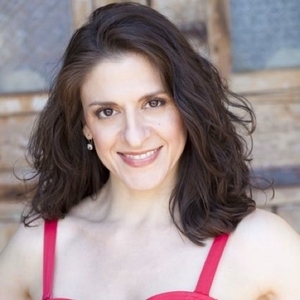 I was talking with a highly creative friend the other day when she stated she hadn't started working on a new art project in a long time. She confessed that she was afraid that if the new thing she created was awful, everything going forward would be awful. Additionally, if the new thing was fantastic, she feared she'd never do anything as good. She had paralyzed herself into inaction.
Sound familiar? Maybe you've been putting off new headshots or shooting that much needed reel footage because you "can't decide" what to wear/shoot, or you "need to lose those last five pounds." Perhaps you're slow to pursue new representation because you "still need time to think" about how you're going to go about the process.
As artists—actors, writers, painters and the likes—we tend to put off the very things that will move our craft—and our careers—forward. Procrastination comes in many forms, some more insidious than others. In my phone consultations with potential clients, I often hear that they had been meaning to contact us for years. They know they need great footage to be competitive, but they repeatedly put it off. Joseph Ferrari, Ph.D, notes, "Procrastination is not waiting and it is more than delaying. It is a decision to not act." While I certainly don't claim to be a psychologist, there are some basic actions you can take to push yourself through to the other side of procrastination.
1. Address your fear and weaken its power. Is it a fear of failure? Success? Making mistakes? Fear it won't be perfect? Do you not know what needs to be done? As with most problems, identifying the triggers and thought processes that lead to procrastination can provide crucial insight into solutions.
2. Make a list. Break large tasks down into smaller, more manageable pieces. For instance, the big task of getting new representation can seem overwhelming. But giving yourself small, specific tasks with deadlines can create an action-oriented plan. One day you might do the research to find out which offices are accepting submissions, the next day you might ask friends for referrals, the next you compose your cover letter, and so on.
3. Recognize distractions and thoughts of procrastination. As you work through your task list, notice when you find yourself thinking about doing other things. (Cleaning is my default.) You might think about tackling the task later, or telling yourself you "don't feel like working on this right now." Stay the course, even if it's just for a few more minutes. That little surge of persistence could be exactly what it takes to push through to some real productivity.
4. Reward yourself. Once you've gotten through a task, celebrate your efforts with something you enjoy. Watch an episode of your favorite show, call a friend, play a video game. Do something fun.
The tendency to procrastinate is ultimately human and highly common. You may not be able to avoid it entirely, but by being aware of the root reasons as to why you do it, and implementing some strategic changes, you might find you're eliminating your old ways to create new, more productive habits.
Like this advice? Check out more from our Backstage Experts!
Retta Putignano is partner and head writer of Create Your Reel (CYR), the Los Angeles-based demo reel production company, which writes, shoots, and edits custom footage for actor demo reels. Since launching in 2009, CYR has created reels for more than 800 clients. CYR was voted "Best Demo Reel Producer" by the Backstage Readers Choice Awards, and is happy to continue serving Los Angeles talent and the many actors who have flown in from all over the globe to shoot with them. Follow Create Your Reel on Facebook, Twitter @CreateYourReel, and at www.createyourreel.com.
Originally from Chicago, Retta is also an actor, producer, and graduate of the Second City Chicago Conservatory. She has appeared in more than 20 short films and three features. One film earned the Best Drama Award from the Academy of Television, Arts and Sciences. She has been a writing mentor for nine years with the Los Angeles-based non-profit www.WriteGirl.org, and her work has been published for as many years in their award-winning anthologies. Follow Retta on Twitter @RettaPutignano.