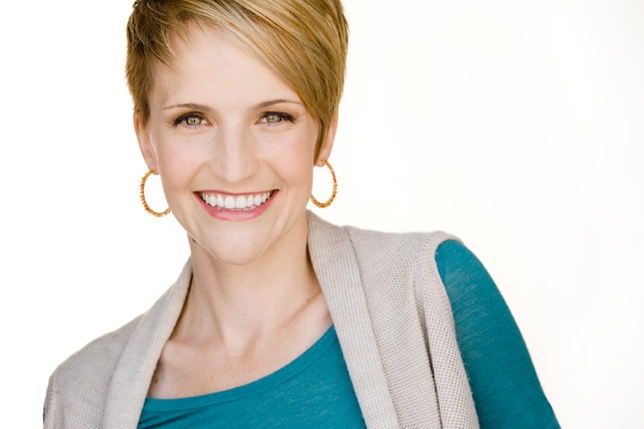 Ah, the holiday season! The perfect time to express your thanks to your agent, your acting teacher, and your industry fans with a holiday gift.
Or is it?
Though the holidays are an excellent time of year to give thanks, they're also the busiest time of year for gift-giving. So, your fruitcake, thank-you card, or personalized stocking stuffer just might end up lost in the shuffle of dozens of other holiday gifts.
So why not step out of the status quo by expressing your gratitude all year long instead? That way, your thank-you will carry a deeper meaning while standing out from the holiday crowd.
Here's how:
1. Make a list and check it twice. Brainstorm everyone you know who you'd like to acknowledge. This list might include: your agent, a classmate, your acting teacher, a director, and/or a casting director. But don't forget about the assistants, the gaffers, the receptionists, or the countless other behind-the-scenes people who've made your life easier over the years. Give yourself the time to expand your list and see just how many people you have to thank throughout 2013.
2. Set up some structure. Depending on the size of your "Thank You List," decide how many people you must reach out to each day, week, or month. If your list includes 50 people, that means you'll have to reach out to about one person each week in order to thank everyone before the year is through. If your list is 24 people long, reaching out twice per month should do the trick.
The idea here is to schedule out your "Thank You Days" so gratitude becomes a simple routine rather than a once a year holiday tradition. If you need an extra push, you can also set up reminders on your calendar.
3. It actually IS the thought that counts. There's no need to spend a bunch of money on an expensive thank-you gift. Instead, take the time to write an honest and thoughtful card that speaks from the heart. Do your best to avoid generic phrases like, "Thanks for all your hard work" or "Thanks for the audition."
Instead take your thank you a step further by pinpointing something specific you really appreciate. For example, "You always reply to my emails right away, and I appreciate that." Or "I love auditioning for you because your office is so fun and relaxed. Thanks for creating such a welcoming and free environment for actors."
The more specific your acknowledgment, the greater the impact your thank-you has. So, be thoughtful, be real, and really look for personal ways to express your gratitude. That beats a box of chocolates any day!
4. Practice random acts of thanks. Don't wait until you've booked a big job to thank your agent for all her hard work. Don't reserve your gifts for birthdays and holidays. Instead, practice random acts of thanks. The best gifts are unexpected. So, surprise your career colleagues by giving thanks when they least expect it. Nothing brightens up a long week more than a sincere thank you that comes out of the blue.
So, whether you've gotten around to mailing those holiday cards yet or not, look for simple ways to show appreciation the whole year through and watch your industry relationships expand!
Dallas Travers teaches the career and life skills often left out of traditional training programs. Her book, "The Tao of Show Business," garnered five awards including first prizes at The Hollywood Book Festival, the London Festival, and the National Indie Excellence Award. Through her workshops, Dallas helps thousands of actors increase their auditions, produce their own projects, secure representation, and book roles in film, television, and on Broadway. She is a certified life coach and entrepreneur with over a decade of experience implementing marketing and mindset strategies that work.

For more information about working with Dallas, visit www.dallastravers.com.