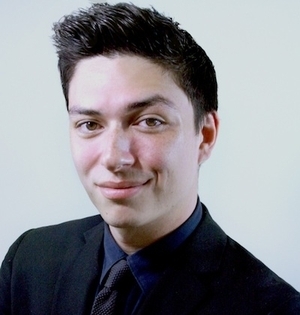 One of my favorite things is to hear a client tell me they just got booked on a popular television series. I'm happy for obvious reasons, booking a gig (especially a paying one) takes patience and it's exciting. Typically, publicists will wait to execute a campaign depending on their client's current projects and their prominence within a television series. I believe that whether you have a large role or a smaller one, you can start focusing on building your PR foundation.
If you've just landed a role, even a one-liner, we can make something work. Here are some tips to extend the publicity for the tiniest of roles.
1. Blogs. Blogs are everywhere, and there are blogs covering every subject imaginable. The best thing to do is comb the Internet for blogs associated with the television show your itty bitty part is in. Once you have listed a few blogs within the realm of the television show, start contacting the blog owners. Typically, a quick message stating who you are, a link to your website/IMDb, or even a screenshot of the scene you're in will suffice. These blog owners need content for their site, the size of your part isn't going to be a huge factor in whether or not they want to write a quick blurb and in the end, what do you have to lose?
2. Update IMDb. Make sure you get your credit listed on IMDb so that you can back up what you say. IMDb is the go-to site for anything talent related. It can be used to solidify the information you're telling people. If they end up listing you without a name, see if you can talk to your agent or the contact that helped you with your role. It won't be easy, but by changing your credit from "Party-goer #2" to "Greg" is huge.
3. Network. If you're appearing on "True Detective" your greatest in is going to be through HBO. Do some research and see if there are any television network parties, or ask your agent to keep an eye for castings related to the show. As far-fetched as it may seem, you may be able to prolong your five seconds of fame to get you to the next step. One of the hardest things in the industry is to rub elbows with network executives, and using your part with an event coordinator will definitely get you that much closer.
4. Utilize social media. It's funny how cliché the term "social media" has become, but there's some truth to the value of it. Since you're probably already sharing your minor role with friends and family through Facebook and Twitter, you might as well promote the heck out if through all the social media outlets. Be sure to include the TV network's handle or hashtag—network marketing executives do watch social media engagement and tweeting at them and your followers may help their traffic numbers.
When life hands you lemons, you make lemonade, right? Well, that's exactly what we are doing with your role. You may only have a single line, but if there's a will, there's definitely a way, and though some of these ideas are a little out there, they definitely are worth trying. Experiment with the tips I've provided, you may actually get some good hits. If all else fails, at least you have some information to add to your electronic press kit. Share your stories in the comment section or tweet at me @garrettothomas, I would love to hear your progress.
Garrett O. Thomas has been working in public relations for several years. He lived in Tucson, Arizona where he focused on restaurant publicity, combating restaurant foreclosures during the economic recession in 2008.
Eventually, he moved to Houston where he began working in technology publicity. Promoting software and online publicity integration for Fortune 500 companies. After handling more than 12 contracts and overseeing hundreds of thousands in contractual agreements, he decided that he wanted to progress his career into the entertainment industry.
He got a job as a celebrity publicist for Def Jam artist, Jeremih in New York. While Garrett collaborated with Def Jam and CAA, Jeremih received a Billboard Awards 2012 nomination for Top R&B song. From that point on, Garrett has worked with musicians, actors, and producers, promoting brands and educating them on his publicity knowledge and increasing his reach into a variety of areas in the entertainment industry.
You can follow Garrett on Twitter and friend him on Facebook!