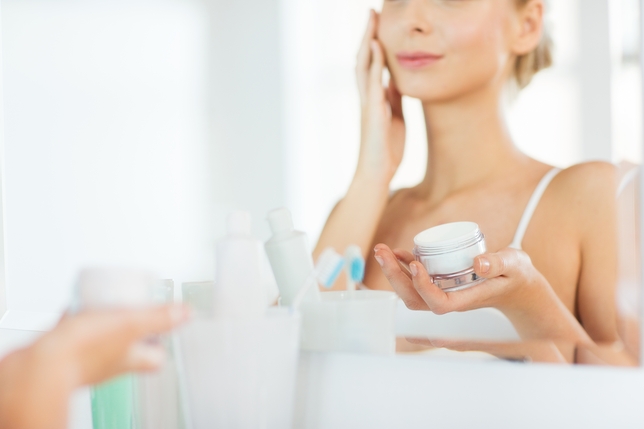 Actors actors never cease to amaze me. You're all such talented singers, dancers, and actors, and juggling this many skills at once is something that will always impress me. As a practicing dermatologist, I've treated and seen actors in my office, so I fully understand the importance of skin health for a job that demands you look—and, as a result—feel your best.
I always tell my patients that proper skincare is something that should be maintained regularly and consistently. Let's start with the shower. Washing with hot water and using any old soap can strip your skin of the natural oils it needs to stay healthy. When you start your day, use a moisturizing cleanser and warm water. Hot water will irritate, strip, and dry out your skin.
Let's not forget about your hair and the skin on your head—that needs attention too! From hair pins to wig changes, your scalp can sometimes take a beating. Care for your hair and scalp with a moisturizing and gentle shampoo and conditioner. You don't need to shampoo every day, because a little natural oil build-up in your hair can be a good thing, so every other day should suffice.
Finally, let's think about one of your most important body parts: your face (aka your money maker)! From makeup prep to the time your head hits the pillow, your face should always look audition and performance ready. It's important to know what type of skin you have—normal, dry, oily, or combination skin—and what products will work best for that skin type. If you are on the go, use a makeup removing wipe to clear your face as much as you can—it's a temporary fix that will let your skin breath a bit. But, if you have the time, first, cleanse your face with a non-foaming face wash with salicylic acid. Generally, foaming cleansers dry out your skin more, and with how frequently you apply makeup and wash your face, you need to preserve the moisture. Follow your face wash with a moisturizing face lotion. If you have oily skin, stay away from products that contain oil but, on the other hand, if you have dry skin, you may want to apply a serum, then a moisturizer that contains oil. Once or twice a week, add a gentle exfoliant to the mix to rid your face of dead skin cells and get a deep clean. Follow these easy steps every day, every time you wash, and you're on your way to clear, healthy skin.
For all issues that cannot be addressed with over the counter products, visit your local dermatologist. If you have a blemish that will not go away or that needs to go away ASAP, instead of caking on the makeup to hide it, a quick fix is to go to your dermatologist for professional procedures. This quick fix is sure to have you stage ready in no time. Additionally, if your perspiration cannot be controlled by over the counter products, a dermatologist can suggest certain procedures or prescribe prescription strength antiperspirant.
I always specifically recommend Dove products to all my patients—the brand is known and trusted in dermatology communities for cleansing, moisturizing, and care. For the guys, I tell them to use Dove Men+Care products, which are specifically formulated for men's skin. The link below includes a full suite of grooming products to care for hair and skin including the Dove Men+Care Clean Comfort Body Wash that has moisture built in, Dove Men+Care Aqua Impact Shampoo that is proven to make hair three times stronger, Dove Men+Care Hydrate+ Face Lotion that offers advanced protection for dry skin, and Dove Men+Care Fresh Awake Deodorant that offers 48-hour odor and wetness protection using Dove's signature 1/4 moisturizing technology. Check out www.dovemencare.com for more info on these products.
Dr. Jeff Benabio is a San Diego-based dermatologist who has been featured on Esquire, Men's Health, Men's Fitness, the Huffington Post, and much more.
Inspired by this post? Check out our audition listings!