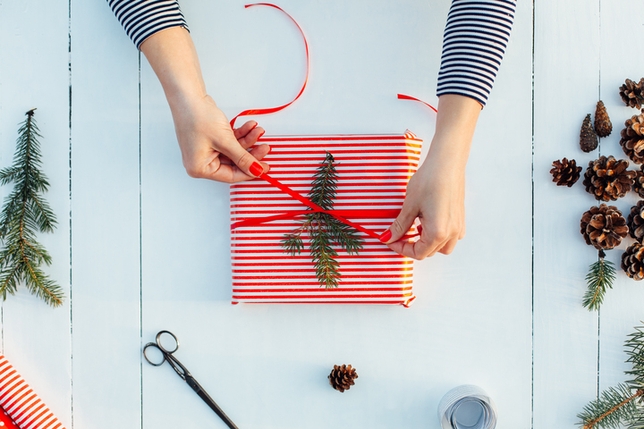 Once again, the season of gift giving is upon us. If you're in the market for a nice present for the singer in your life (or you want to get a little something for yourself), I've compiled a list of great gift ideas for performers. You will find items for every budget and interest; click
here
to read the complete catalog. Below, I've highlighted five of the items on my list that no singer should be without:
BreathSlim:
Most performers realize that breathing is an important part of their training, but it can be hard to measure progress and stay accountable to regular practice. That's where BreathSlim comes in; it's a small unit that uses varying amounts of water to provide resistance training for your breathing muscles. I recommend this for singers with asthma or allergies, as proper breathing drastically reduces the symptoms of both ailments. The BreathSlim is also great for anyone who deal with nerves; it regulates your breathing in a way that lowers your stress levels. Check out this
video
of me using my BreathSlim (including accidentally giving myself a shower), or buy one
here
.
Strength Bands:
Singing is an athletic activity that is dependent on a proper balance of muscular tension and relaxation. Strength bands are a great way to provide resistance training for the muscles used to support your singing (or speaking) voice. These bands are 41-inch loops that have a million uses, and you can watch a
video
here that will give you some ideas of how to employ them to make your vocal work more athletic. Buy some
here
; I recommend the 1/2 inch and 3/4 inch models for most singing applications.
Tuning Fork:
You've probably heard voice teachers talk about "placement." A more scientific term for placement is bone conduction. When we sing or speak, we hear pitches through our bones more than through our ears. You can test this on yourself by plugging your ears and talking; you will find that you can still hear yourself even with your ears blocked. Many singers have areas in their face, chest and back that are supposed to be hearing pitches, but they are "asleep." This can result in pushing the voice and problems with vocal registration (you can't sing in your head voice if you can't hear notes in your forehead). A C128 tuning fork is an economical and effective way to test your bone conduction. Find out how to
here
, or follow this
link
to buy one.
Z-Vibe:
All motor learning (including singing) is dependent on sensory awareness. When it comes to voice, your tongue and mouth have to be superstars in the sensory game. A Z-vibe is designed to improve oral sensation. If you have diction problems, issues with tongue placement, or problems with your soft palate, it can be a lifesaver. It's also an essential way to properly rehab from dental surgery. Here's a
video
to learn how to use one, or buy one
here
.
Kinesio Tape:
There are a lot of things to think about in performing. Kinesio tape can help you have one less element to keep track of when you're onstage. It was invented by Japanese chiropractor Dr. Kenzo Kase to mimic the stretch and resilience of human skin. It has many applications in sports (you've probably seen it being used in the Olympics), but also tons of uses for singers. If you have a tension pattern that you want to change, you can tape yourself in a direction that improves your voice; the tape serves as a reminder of how to keep your posture aligned, so you can focus on telling the story. Watch
here
to learn how to apply the tape, and buy it
here
.
The views expressed in this article are solely that of the individual(s) providing them,
and do not necessarily reflect the opinions of Backstage or its staff.